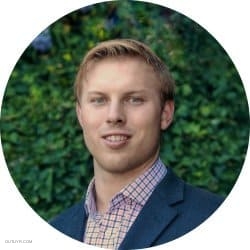 Hi, I'm
Nick Urban
Every year I spend over 1,000 hours reading, discovering, analyzing, and testing strategies you can use to get the most out of your body, mind, and spirit.
---
I Approach Biohacking Differently
I design plans uniquely tailored to upgrading your life as a high-achiever. Elevating your mental & physical performance one percent every day will make you an Outliyr in no time.
I combine time-tested ancestral wisdom with the latest clinical research to deliver actionable insights that are decades ahead of conventional wisdom.
I don't give blind recommendations. I research, rigorously test, and carefully curate anything I endorse. I turn down everything I don't completely stand by.
---
Human Performance Optimization
I like Malcolm Gladwell's idea that subject matter expertise takes 10,000 practice hours. But for most things, ~10,000 hours is too long. When it comes to biohacking and performing at my peak, I like efficiency. How can I achieve 80 percent mastery with 20 percent of the effort?
Taking this approach frees up precious time for the rest of life.
Resilient humans overcome challenges with ease. They experience more of life. Their existence becomes free of limits and more enjoyable.
Click To Tweet
Whether playing sports with friends, crushing a presentation, or thriving in an arctic tundra for days on end — I want to perform my best anytime, anywhere.
I launched this site for you to shortcut 10,000-hour mastery. Learn from my trials, tribulations, and N=1 experiments. Track, hack, and self-optimize your way to superhuman performance.
In this blog we will explore:
Biohacking
Cognition
Fasting
Nutrition
Supplementation
Therapies & protocols
Workplace optimization
Fitness
Anti-aging
Smart drugs & nootropics
Peptides
Self-quantification
Recovery
Resilience
Digestion & microbiome
Gratitude
Purpose & motivation
Biosynergizing
… and much more
If any of these topics pique your interest, you are in the right place.
Nick Urban's Introduction to Biohacking
I started with brain fog and chronic fatigue. My doctors chalked it up to high fasting blood sugar and off-the-charts inflammation.
Aside from the occasional "cheat" meal, I prided myself on diet. I snacked throughout the day and made sure to include plenty of grains. I avoided fat like the plague, drank my fruit juice, and refused to salt my meals. I thought that I exemplified a balanced diet.
I felt worse than I looked. Sports kept me fit, but eventually my performance plateaued and my symptoms worsened. Specialists told me I would need insulin soon. Tethering myself to insulin for the rest of my life scared me.
Before I started treatment I decided to research. I tirelessly combed through research and began to start patterns. Patterns that went against everything I thought I knew. I gave them a try and monitored myself any discernable change.
Cutting dairy completed relieved my intense congestion and occasional bouts of exercise-induced asthma. Replacing grains made my blood less acidic, which in turn helped me kick my fatigue-inducing mouth-breathing habit. I changed my training routine and within a few days got over my insomnia.
Less than a year later I not only passed all blood tests with flying colors but felt better than ever. These small sacrifices profoundly improved my energy, cognition, and sports performance.
My rugby game improved. In my junior year, I helped lead the Claremont Colleges Rugby team to the NSCRO National Championships. We placed second. The very next season, at the same event we took home the gold.
Questioning conventional wisdom completely changed the trajectory of my life. Now I'm encouraging others to go the natural route for safe, effective, time-tested alternatives to palliative care.
What I Am up to These Days
I recently completed a 7-day water fast while maintaining my fitness regime. Looking for a fasting buddy?
I committed to the practice of meditation and hit a streak of 752 consecutive days. Accountability partners welcome.
I maxed out my squat for 30 consecutive days and set a personal record of 485 pounds to better understand the physiology of recovery. The body can handle more than I thought.
I average a daily walking distance of 8 miles. How do you stay active?
I quadrupled my max breath-hold time using various breathing techniques to improve CO2 tolerance. My secret: I cut out mouth breathing and practiced the Wim Hof Method.
I did two weeks of an elimination diet (carnivore) to start 2020. Ultimately I missed veggies too much and caved.
Going Forward
I am always reading and welcome any book recommendations.
Enough about me. What are you up to?