Why waste time commuting to a crowded, overpriced gym when you can get better results, faster, all without leaving the house?
Your run-of-the-mill bands won't work. You'll eventually injure your joints, produce insufficient force to build muscle, and waste your time and money.
The X3 System revolutionized the training world showing that resistance bands can build strength as effectively as traditional training with free weights. Only with far greater safety, portability, and in less time.
Today, X3 has thousands of satisfied fans. Still, X3 isn't right for everyone.
I researched and rounded up all of the options on the market before personally choosing the best variable resistance system. What follows are the best X3 alternatives available for every budget, goal, and training level to build your ideal body, wherever you are, and in minimal time.
Affiliate Disclosure: This post contains affiliate links, which means Outliyr LLC gets a small commission if you buy (at no cost to you). Thanks for your support!
What is Variable Resistance Training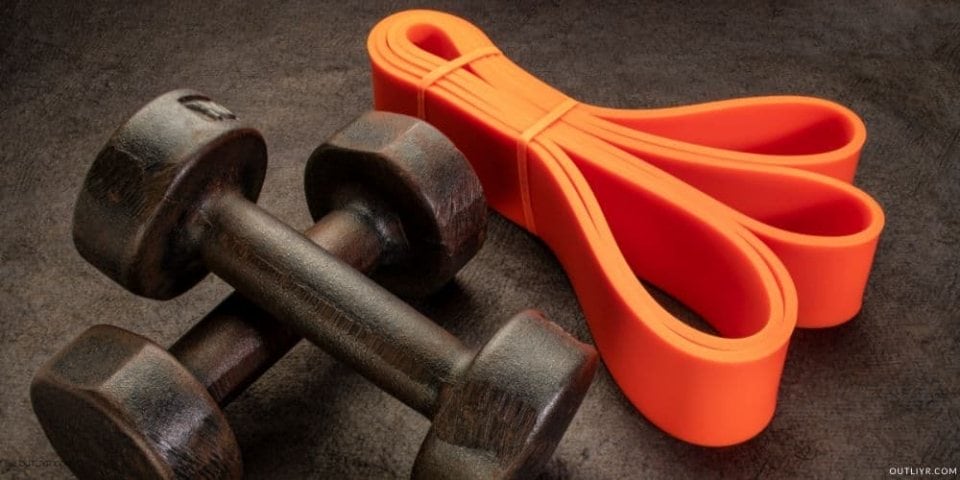 There are several popular forms of resistance training:
Constant tension
Variable tension
Free weights enact constant tension. Say you bench press 100-pounds. Those 100 pounds are set, and you must lift that weight throughout the entire range of motion. Muscle failure eventually occurs within the first few inches of the bar leaving your chest. While the last inch is comparatively easy.
Variable resistance training (VRT) inverts that popular fitness paradigm by recognizing that the body has disproportionate strength at different phases of any lift.
To return to the previous example, using variable resistance, the load experienced may drop to 90 pounds for the first (hardest) inches of the lift, while increasing to 110 pounds for the last (easiest) inch.
Allowing us to progressively overload each section of the movement with the proper amount of force, generating more strength and muscle.
The Advantages of Variable Resistance Training With Bands
Since the inception of fitness as a recreational activity, many forms of training have gone in and out of style. Resistance training with free weights has stood the test of time, reliably sculpting award-winning physiques.
But in 2021 and beyond, is it still the top choice?
We know from anecdotal and observational accounts that variable resistance training definitely works.
It's no surprise that the world's strongest augment their training with this technology. In fact, 76.9% of elite Norwegian powerlifters train with variable resistance.
Can it completely replace conventional training methods?
Scientific evidence is leaning towards yes, with new studies constantly mounting. One meta-analysis reviewing the findings of 8 clinical trials concluded the following,
"…resistance training with elastic devices provides similar strength gains when compared to resistance training performed from conventional devices"

Effects of training with elastic resistance versus conventional resistance on muscular strength
Other benefits of VRT include:
Quicker workouts take only 10-20 minutes per day
Faster recovery between sessions
Safer on the joints
No ability to cheat by using momentum
Hyperportable and great for travel
Versitile for many different styles of workouts
Easily train the full range of motion and overcome "sticking" weak points
Weight lifters will rejoice that we can perform many of the same exercises.
With the right systems, we can perform movements like:
Squats
Bench press
Overhead press
Bent-over rows
Deadlifts
Lunges
And much more.
Check out this post for a thorough discussion on the latest science of VRT.
The Drawbacks
Virtually all scientific exercise science research has focused on traditional resistance training with free weights.
Even the studies conducted on variable resistance have mostly used it in conjunction with other forms of constant resistance training.
We're still uncovering the full pros and cons list.
Compared to free weights, the primary drawbacks of VRT include:
Less information available
Less controlled progressive overload
Less precision over exact force
Less resistance at the start of lifts
Less functional carryover to everyday activities
Less exercise options (some work better with weights)
Unsurprisingly, most athletes have gone with well-established and proven modalities like free weight training.
But for the average person that isn't risking an Olympic gold medal, the right variable resistance system can make all the difference.
Best X3 Bar Alternatives
The quality, versatility, and potential results gained from variable resistance systems vary drastically between systems.
This is a case that you really do get what you pay for.
Premium materials used for the bands, full-size bars, and footplate alone will already price the system north of $400. High-quality resistance systems are:
More effective for building muscle and strength
Can withstand more force (akin to holding more weight)
Easier to use
More versitile
Safer
The greatest testaments to quality are the rated load, and product warranty. A device that cannot withstand hundreds of pounds of force will not build muscle or strength. Resistance bands and certain components notoriously fail when under heavy load. Not only does that increase your risk of injury, but it ruins your investment.
If you're interested in doing your own research, I've listed important buyer's criteria at the bottom of the post.
I personally have—and regularly use—the Harambe, as you'll learn below.
Best Overall: Harambe System
Overview
Foot Board: Yes
Bands: Serious Steel
Force Rating: 1,000 lbs
Warranty: 1-year (ropes & bands), 10-year (everything else)
Price: $487.50 – $679.99 (use code URBAN)
Best For: Those serious about building strength and muscle that can afford the very best
When I began my research, people kept pointing me to Harambe. Citing scores of X3 users that transitioned over in search of the ultimate system. I personally spoke to the founder before getting my own unit, which I now use daily. Harambe Systems deliver.
Harambe actually replicates most of the movements I perform in a typical gym:
Squats (of all kinds)
Deadlift
Bench press and chest flies
Overhead press
Rows
Curls
Tricep extension
The only difference between the two systems is the bar. The "L" (light) bar weighs just 3.5 lbs and has a working load rating of 700 lbs. The "K" bar, on the other hand, weighs 12-lbs and has a working load rating of 1,000 pounds. Both bars are stable, 36 inches wide, and constructed out of high-quality stainless steel (as opposed to cheap and less durable aluminum).
The bar weight changes the feel, increases engagement of core muscles (as opposed to stabilizers), and increases the ability to load the start of movements.
Each system comes with an impressive array of powerful Serious Steel bands. You have several options to modulate resistance. You can add multiple bands to the bar, you can either double or single loop the band under the footplate, you can get add-ons to increase force, or choose the other "channel".
You won't find another footplate like Harambe's. Featuring several cross channels (one horizontal, and two vertical) underneath which allows you granular control over the resistance and also to perform more exercises. Bands wrapped around footplates notoriously break over time due to the friction of the movement. Harambe's footplate is constructed of 100% ultra-high-molecular-weight polyethylene (UHMW), which makes it self-lubricating and durable.
Together, the state-of-the-art bar and footplate create a geometry that creates a similar force curve to free weights. Guests at my house comment that the system looks and feels professional.
All of this comes with the drawback of price. When you apply the Harambe code URBAN, your total comes out to $679.99 for the K System, and $487.50 for the L System. My previous gym membership cost me $99 per month, so these systems would pay for themselves after about 4-6 months. For more discounted items, visit this: Perfect Biohacking Gifts For Holidays, Birthdays & Special Occasions.
For more information, read my new Harambe Fitness System Review article or watch my experience.
With a one-year warranty on rope and bands and a ten-year warranty on everything else, Harambe clearly wins the title of best variable resistance banded systems available.
Use Harambe System coupon code URBAN to save 10%
Best Value: Rocka Fitness (Previously Sugar.fit)
Overview
Foot Board: Yes
Bands: Serious Steel
Force Rating: 600 lbs
Warranty: None
Price: $289
Best For: Cheapest alternative to X3 that comes with great bands
Sugar Fitness makes portable, lightweight, and effective workout equipment. With The Sugar Fitness SpaceBar you get a highly versatile training bar with over 600 lbs of resistance, a sturdy footboard and a pair of high-quality resistance bands. Each SpaceBar comes with everything needed for effective resistance training, including high-quality Serious Steel resistance bands.
The only difference between the systems they offer is the color of the bar, which comes in four styles: black, blue, pink, and red.
The unique design of the 1″ diameter bar provides both men and women with a secure, comfortable grip when exercising. Every system comes with 5 balanced resistance bands to deliver resistance ranging between 2 and 600 pounds.
Best to Hang on Door: XBar Kit With Resistance System Bands 2.0
Overview
Foot Board: No
Bands: 100% natural latex bands with rugged outer nylon sleeve
Force Rating: Unknown
Warranty: 5-years
Price: $329.99
Best For: Travelers and beginners seeking guidance from their video library and 32-page workout guide
XBAR has taken the best features of various exercise machines and combined them into one functional and innovative personal workout device. The Resistance System with the 2.0 version of the bands gives you between 5 to 150 pounds of resistance. Along with an option to upgrade to 480 pounds of total resistance.
Their flagship product comes with:
(1) XBAR Kit
(2) Light bands
(2) Medium bands
(2) Heavy bands
(4) 10″ straps
(1) 18″ strap
(1) 24″ strap
(2) door anchors
(2) pushup docs
(1) accessory bag
(1) workout guide and video library
The bar itself is a 35-inch long curl style bar, with ball bearing swivel ends to allow the bands to move freely.
This system works best for those with a doorframe available to hang the door anchor. It's supposed to replicate the expensive cable machines you find at the gym. Users report that it lasts years, and XBAR backs their system with a 5-year warranty.
When on sale, this is a decent device for beginners.
Best Affordable: Body Boss 2.0 Resistance System
Overview
Foot Board: Yes
Bands: Standard
Force Rating: 500 lbs
Warranty: 1-year
Price: $179.99
Best For: Cheapest VRT system with footplate
After a successful Kickstart, BodyBoss became the first portable gym that delivered to over 250,000 homes across 62 countries. They make a clear distinction on their website that it isn't meant to replace other fitness modalities, but to enhance your daily movement practice.
The BodyBoss 2.0 full package includes:
Instruction Manual + Visuals
Durable Accessories Carrying Bag
Fold up VectorFit Base (withstands up to 500 lbs of force)
Collapsible Workout Bar
1 set of 2 Handles
1 set of 2 Wrist/Ankle Straps
1 Set of 2 Custom Cloth Resistance bands
Door Anchor w/ Ring
It comes in three colors: green, pink, and gold.
Their VectorFit base provides maximum stability when doing squats, lunges, calf raises, bicep curls, etc., while the anti-slip rubber ensures the unit remains in place during use. It has been improved over six product iterations and stress-tested to withstand over 500 pounds of force.
The BodyBoss 2.0 folds up and the additional accessories come with a carrying case making it easy to travel with.
At the time of this writing, 1288 happy users weighed in and left a review on their site with a 4.81 star overall. The BodyBoss 2.0 comes with a 1-year warranty and a short 14-day money-back guarantee.
It has its fair share of problems. Most notably, shorter users struggle with adequate resistance from the first few levels. Additionally, stronger folks will need to purchase additional bands to get sufficient resistance. The other drawback is that the VectorFit base flexes when enough force is moved. Finally, I'd like to see a longer warranty and return window.
Overall, this is a good option for those looking for a simple variable resistance home gym on a tight budget.
Best X: INNSTAR Full Body Workout Pack
Overview
Foot Board: No
Bands: Layered bands with rugged outer nylon sleeve
Force Rating: 880 lbs
Warranty: 6-months
Price: $174.99
Best For: DIY'ers can use their inexpensive steel bar (that withstands up to 880 lbs) to make their own setup
The INNSTAR® Full Body Workout Kit combines the power of the INNSTAR® Bench Press + Bar with the versatility of the INNSTAR® Starter Pack. It is a complete fitness solution, giving you the ability to get a gym-like workout anywhere. Made up of two components—Bench Press + Bar and INNSTAR® Starter Pack Full Body Workout Kit is convenient, transportable, and easy to set up. The Full Body Workout Kit is designed for both beginners and experienced fitness enthusiasts alike, letting you boost your home or travel workouts with added resistance.
Each package also includes:
1x Steel Grip Bar
2x Grip Handles
2x Door Anchors
2x Foot Straps
1x Exercise Booklet
INNSTAR sells four levels of resistance: Novice, Pro, Advanced, and Expert. Prices range from $159.99 to $179.99. The bar itself is 37.8 inches, made of carbon alloyed steel, includes rubber foam grips, and claims to withstand a whopping 880 pounds of force.
From a 4.8 rating on 85 reviews, and with the multiple resistance levels, a strong steel bar, and layered resistance bands make this system a suitable replacement for expensive gym equipment.
This system comes with a 6-month guarantee warranty which covers any damage or defects. The main drawbacks are the small case which doesn't house all the attachments and the bar. Despite the impressive force rating, I like to feel some weight and sturdiness in bars. This one almost feels hollow.
Most Unique: Gorilla Bow
Overview
Foot Board: No
Bands: Gorilla Bands
Force Rating: 300 lbs
Warranty: None
Price: $199 – $299
Best For: Anyone looking for novelty, simplicity, and lightweight
Discover your inner warrior with the Gorilla Bow ­resistive training bow. Perhaps the most unique item on the list, the Gorilla Bow mixes the fundamentals of the ancient bow with the power of modern variable resistance training.
Made of aircraft-grade aluminum, weighing only 6lbs and measuring 56 inches in length, this is one of the lightest systems while still maintaining a 300-pound resistance rating.
Their Total package includes:
Original Gorilla Bow
(11) Double-Wall Gorilla Bands: (2) Short Gorilla Band / 90 lb., (1) 80 lb., (2) 60 lb., (3) 50 lb., (1) 30 lb., (1) 20 lb., (1) 10 lb.
Gorilla Bow Accessory Case with Drawstring and Spring-Clasp Cord Lock Closure
Gorilla Bow Band Wrap
Gorilla Bow Case
20″ Protective Nylon Sleeve
30 Days of Gorilla Bow All-Access Membership
The great thing about the Gorilla Bow is it takes up very little room so storage or travel is easy.
Due to the lack of base plate, limited force rating, and form of the bow, some classic and effective exercises won't work well. Gorilla Bow also doesn't come with any warranty. That hasn't bothered the 897 folks that rated their bow 4.8 overall. Should you not love it, they offer a full 30-day return policy.
Most Portable: Tension Toner
Overview
Foot Board: No
Bands: 2 or 5
Force Rating: Unknown
Warranty: 1-year
Price: $119.99 – $134.95
Best For: Extreme portability and ease of travel
Inventor Joe Sans learned from his grandpa that you can get a great workout with just a bath towel. While exercising with just bands, he felt like he wasn't making enough progress. So he iterated a device for his own use which resulted in the Tension Toner system.
The key differentiator is its split-bar design. Since it easily folds, it's compact and space-efficient. Tension Toner is a simple, ultra-compact portable resistance gym. It can come with you anywhere; easily fitting into a carry-on bag, on the shelf at home, or in a drawer. The split design also prevents overcompensating by your stronger muscles. Most of us have one dominant, stronger side. When lifting barbells, we "cheat" and do more work with the stronger side. The split design prevents that and results in a more balanced physique.
Switching resistance levels hardly takes a second, thanks to their patented adjustable resistance system, giving you more workout in less time.
It comes in two styles: basic ($119.99) — which contains two bands, or deluxe ($134.95) — which contains five bands.
The Tension Toner Deluxe Package comes with:
(1) workout bar
(5) latex free stackable resistance bands (10 lbs, 16 lbs, 20 lbs, 24 lbs, 36 lbs)
(1) door anchor
(1) instruction booklet
(1) cinch bag to carry bands
Buyers also gain access to 70+ exercise clips so there's always something to learn. You'll get access to two online programs: TENSION 12 and TENSION TRIO.
Between the 4.72 rating on 149 reviews, the one-year warranty and 30-day money-back guarantee, and a large library of instructional videos, this is a top choice for beginners looking for a hyper-portable and affordable training system.
Use the exclusive coupon code URBAN for 10% off.
Other Systems That I Do Not Recommend
I see some of the following products recommended elsewhere. Yet, as I've discovered from my research and some personal testing, you have more effective options.
Bullworker Steel Bow Personal Home Gym
Though I love the 90-day money-back guarantee and 5-year warranty, their flagship product, the Power Pack, doesn't provide the resistance nor results of the others on this list. It's newer, coming to market in 2020, and lacks information. I could only imagine using this to enhance my stretching sessions, so I have a hard time justifying the significant $329.99 price.
OYO Gym
This device is hardly the ideal variable resistance system recommended to replace free weights. For the price, I would either go with another system or save up for something more substantial.
Features of the Best VRT Systems & X3 Bar Alternatives
A full head-to-head comparison between all the systems is tricky due to the many factors that go into determining the quality and overall rating.
As I did my research, and before I settled on the Harambe as my daily system, I carefully evaluated each device based on the following criteria.
Intelligent Design
Having aluminum and steel close or touching can cause galvanic corrosion. Nylon bearings are considered very cheap most often used for the wheels of cheap everyday items (like vacuum cleaners). They won't last long under hundreds of pounds of force.
Resistance Rating
A beautiful system won't do much if it cannot provide adequate resistance. How much you need depends on your training experience and baseline strength.
Do you plan on committing to getting strong? Remember, you're better off spending a few extra dollars for a more powerful system today than replacing the entire thing when you quickly outgrow it.
Build Quality & Durability
Each of these systems is an investment. The lower quality units have issues with bands snapping and parts breaking. Plus, you'll feel, see, and notice the cheapness during every workout. The cheaper it feels, the less motivated you'll be to continue.
Conversely, the well-made can last a lifetime and safely generate enough force for even the strongest folks.
Bar Construction, Width, & Weight
The bar is one vital differentiator between resistance bands and systems. Bars are one of several major costs, so manufacturers cut corners. Cheap bars have problems with durability, safety, and feel.
Heavier bars generally outperform the lighter. Good bars have a special grip called "knurling" etched into them. The best metals for bars are (in order) stainless steel, carbon fiber, and lastly, aluminum.
The bar width also makes a huge difference. Wider bars create a more ideal force curve, replicating the geometry of free weights. Many bars contain bearings to allow the bands to twist. Nylon bearings are cheap and weak.
Size, Weight, & Portability
One of the key attractions of variable resistance systems is their portability. I easily fit my unit into my tiny NYC apartment, and can toss it in the car to take it with me traveling. I've even found that I can travel with it in my checked luggage.
Generally, there's an inverse relationship between size, weight, and quality. Choose your system based on how you plan to use it 90 percent of the time.
Ease of Use
Many systems I've come across show promise, but practically require a deep study of the instruction manual, the aid of YouTube videos, and plenty of trial and error.
But even after mastering the setup, you'll want to consider the difficulty of changing resistance. On my Harambe, for example, I can change to any resistance in about four seconds. Difficultly of use impedes consistently.
Plus, time wasted by an inefficient setup or changing resistance levels doesn't count towards building your ideal body.
Quality & Number of Bands
With resistance bands, companies cut corners two ways. They either use far cheaper "molded" bands (as opposed to the superior, stronger, and more durable "layered" bands), or they come with fewer. The more bands you have, the more precise your ability to overload the muscle and get faster results.
I like the bands made by Dave's Resistance Bands and Serious Steel.
Can Stack Bands
My favorite systems allow you to add multiple bands together, unlocking far more combinations and resistance levels. This essential feature is called "stacking bands".
So if you have a 200-pound band, and a 10-pound band, you can stack them together to get 210 pounds of resistance. With a quiver of 5 or 6 standard bands, you can create virtually any amount of resistance.
Number of Available Exercises
Some systems only work for specific types of exercise. Like chest press, front squat, or overhead press. In fact, I find that many popular systems don't work well for back exercises (such as bent-over rows).
Others allow you to perform virtually any traditional exercise with bands. Having the ability to perform more exercises ensures that you'll be able to vary your program to break any plateaus and keep workouts fresh.
Often you can spot this right in the product description. If they only advertise low-force movements (like bicep curls or chest flies), it'll limit you.
Included Workout Plans, Guides, or Instruction
Workouts performed using variable resistance usually differ from the traditional.
Either in the movement itself, or the programming (reps, sets, tempo, intensity). You'll find that many systems come with either full programs, video instruction, or at least manuals with diagrams of the different exercises.
Whether you're a beginner or advanced, this can help you overcome the overwhelm of starting something new. And at the same time ensure that you get the best results.
Price
Obviously, one of the major determinants of your ideal system comes down to budget. Because these units can get pricey, some offer payment plans, helping you spread the cost out over time. Total costs generally amount to $300 to $500.
If you must cut costs, get fewer bands to start with. Again, I suggest you get something with resistance ratings significantly ahead of your current level. That way it won't become obsolete when you make serious progress.
Warranty
Good construction should last many years, or in some cases, your entire lifetime.
Pay special attention to systems without warranties. That's the manufacturer telling you that they're not confident that their product will last. Variable resistance systems are infamous for breaking—and at the worst times.
There's no bigger waste than buying a system that wasn't even built to last and breaks shortly after the money-back guarantee.
Long warranties are a vote of confidence that'll protect you should anything break, get damaged, or go wrong.
Foot Plate Width & Construction
Your ankles and wrists are the most likely locations of injury when working out with bands.
These vulnerable parts of the body cannot withstand hundreds of pounds of resistance. Footplates alleviate this issue by evenly distributing the load to the muscles needing it and away from weak joints. This is one of the primary advantages over just buying individual resistance bands.
Unfortunately, most plates are either too small or are made out of the wrong materials.
Narrow footplates limit which exercises you can perform on them and also do not evenly distribute force.
Plastic and rubber flex (or break) under heavy loads. Metal provides great strength but severs bands over time (happened to me before Harambe). Proper footplate construction consists of a metal frame with a special plastic coating.
Cheat Sheet To Transform Your Body The Fast Way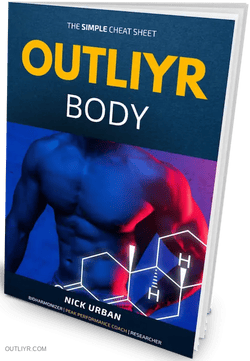 Whether you're looking to pack on some muscle or torch body fat, fitness gets confusing.
Do I need a monthly gym membership?
Will this hot new technique actually work?
Which supplements can accelerate my results?
How do I continue making progress while on the road?
This is all possible. And remember this…
Injury is the fastest way to derail your progress and lose your hard work.
Click To Tweet
Eventually, most runners get injured. As do most weightlifters.
So what do you do?
Use the right tools.
You can get better results fast, without spending 2 hours in the gym, 6 days per week.
So I designed a simple "Body Upgrade Cheatsheet" to handpick the most essential tools the pros use to transform their bodies in minimal time. Download it here…
Common Resistance Band Training Questions & Answers
Is variable resistance training with bands really better than free weights?
Right now, it's difficult to say that that training with resistance bands beats traditional free weight training. Most of the research shows that combining the two modalities leads to the best results. From ample user accounts, and in my personal experience, banded training with the right variable resistance systems produces equivalent gains.
Why are high-quality resistance band systems so expensive?
The best systems require specific premium materials to increase the strength, durability, and feel. The actual cost is surprising. Great bars can cost more than $230, while ideal footplates can run over $200. The right gear lasts a lifetime and allows you to discontinue your gym membership — more than paying for itself in months.
The Best Variable Resistance Systems to Build Muscle, Burn Fat, and Get Strong
For over a decade I used added resistance bands, chains, and other VRT techniques into my free weight strength training.
Until I encountered X3, I had never considered standalone variable resistance training. If as effectively as claimed, the benefits had obvious allure:
Safe
Effective
Portable
Requires little space
No commute to the gym
No expensive ongoing fees
Fixes imbalances and weak points caused by training with constant resistance
I already had my own high-quality bands. I just wanted the X3 bar and footplate. I recoiled from seeing the sticker price of over $500 for one of these systems!
Surely I could make my own.
I put in tens of hours of research and uncovered the complications and sources of the seemingly absurd price.
Here's the thing…
Creating the optimal anabolic environment to burn fat while building muscle and strength takes massive forces (or the use of tech like BFRT).
But you can't afford for a system to fail on you while loaded with hundreds of pounds of force.
High-quality materials that can withstand huge force come at a hefty price.
So I lift heavy.
I personally wouldn't trust my safety and gains to most systems. If you can afford it, nothing beats Harambe. Especially for intermediate to advanced lifters.
Use Harambe System coupon code URBAN to save 10%
Do you own the X3 bar or another variable resistance system? Let me know your experience in the comments!