Ever wonder how the world's top businesspeople and elite athletes stay calm, focused, and effective under immense pressure?
One of their closely-held secrets to high performance has been a form of biofeedback called neurofeedback training. But here's the thing.
This form of professional brain training therapy costs a small fortune.
Generally $20,000 to $100,000+ for a complete package.
They justify the price with the commonly reported neurofeedback benefits.
And most importantly, maintaining the superhuman "flow state". Neurofeedback training teaches their brain to stay "in the zone" naturally, without medications. Helping them easily accomplish otherworldly feats.
Your brain is the most powerful polypharmacy on Earth
Click To Tweet
Here's the best part.
What used to cost five or six figures, required commuting, and took at least a week of your time, is now available at home. For a fraction of the price.
You can now get the brain benefits of professional brain training from anywhere in the world. At any time. The other articles I read were biased by companies selling products. Today I am comparing and reviewing the best professional-grade home neurofeedback systems for every budget and use.
The Top Professional Neurofeedback Machines, Devices, & Training Programs
The market for consumer neurofeedback kits is fairly new and evolving rapidly.
You can now get a basic unit for about $100, and some of the hottest systems rival what you find in clinics for under $1,300.
After dozens of hours of research, and waiting several years for the most powerful neurofeedback equipment to emerge, I finally invested in my own machine. Here's what I've learned about neurofeedback training and the gear that goes along with it.
Sens.ai
Sens.ai is becoming the gold standard of at-home neurofeedback devices. It's the world's first (and only) personalized neuroadaptive system; combining clinical-grade heart rate variability training, neurofeedback, and photobiomodulation into the ultimate neuro wearable.
It contains all the components necessary for optimal neurofeedback. Most systems require you to apply gels to your hair to read brainwave signals. Sens.ai patented a gel-free technology that still yields highly-accurate measurements. This brain training machine begins with functional brain mapping assessments. To get an accurate snapshot of your brain's unique abilities. Cognitive training provides moderate and long-term benefits, while neurostimulation works immediately.
The industry standard is to use brain games and meditation apps. They don't show much quantifiable progress. Sens.ai's headset continuously reads and displays your biomarker progress. Showing you meaningful and applicable changes in things like memory, focus, stress, and focus.
Sens.ai helps you train all of the peak-performance brainwaves (alpha, gamma, theta, and SMR), these are the proven ways to increase gamma brain waves. No other device has this ability at this price point. It's like having your own personal brain coach in your pocket. One that builds your ideal personal program to get you the best results, fastest.
The downside is the price. $1,195 is more than most devices on this list. At the same time, Sens.ai is also five neurowearables in one (quantification, neurofeedback, heart coherence, brain stimulation, and meditation). If you can afford it, it's great value. It's one of the few systems I consider a viable replacement to in-clinic neurofeedback.
I pre-ordered Sensai and waited 14 months for mine to arrive because it is the top at-home neurofeedback wearable on the planet. Now, they are available to the masses without the wait. Read my honest review of the Sens.ai Brain Training Headset to learn why.
Use the Sensai promo code URBAN to save 5%
BrainTap
Created by Dr. Porter after decades of neuroscience research, BrainTap is one of the hottest new brain training systems. Marketed as the ultimate dynamic neurofeedback system. BrainTap combines many of the top brain enhancement tools into one system.
They've been featured in publications like The Wall Street Journal, Inc, People, BusinessWeek, Entrepreneur, NBC, and ABC.
BrainTap uses multi-modal stimuli to naturally rebalance and boost brain performance where it's needed. These modalities include:
Binaural beats (proprietary algorithm)
Guided visualization
3D soundscapes
Isochronic tones
Pulsing lights
Unlike most neurofeedback, which trains the brain into a specific brainwave state (say, alpha), BrainTap gently and dynamically guides the brain into achieving greater coherence. You choose a goal, and BrainTap adapts the algorithms and builds your ideal program.
Though sessions last just 10 to 20 minutes, their users have already logged nearly 7 million sessions.
My main complaint with BrainTap is that the device itself comes out to $547 (save $100 by clicking the button below). It only comes with a single "Founder's Choice" program. Access to all the different states (their "Wellness Collection") has an additional monthly cost ranging from $9.99 up to $29.99.
You can test the full BrainTap system at popular health optimization & biohacking events. Or trail their app for free which contains some of the same audio technologies.
If you don't mind paying a subscription, like simplicity, and want a uniquely powerful brain fitness system, consider BrainTap.
Muse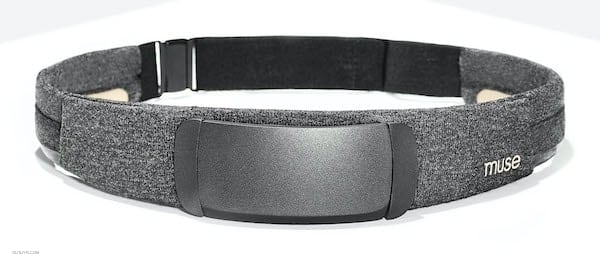 InteraXon cornered at-home neurofeedback with their release of the Muse headband back in 2014. Two product lines, several startup acquisitions, and over five million recorded Muse meditation sessions later, InteraXon decided to pioneer the new category of "brain fitness" wearables. Nearly a decade later, they've become an affordable EEG brain wave quantification staple. Used in clinical trials for scientific validation and also by curious citizen scientists.
The two current options are Muse 2, and Muse S. The primary difference between the two being Muse S contains added sensors to accurately track sleep, enable their "digital sleeping pill" technology, and improve battery life.
The headband itself is packed with sensors. The Muse S (Gen 2) contains 7 EEGs, PPG to measure heart rate variability, EFG to enhance sleep, and an accelerometer and gyroscope to measure breath rate and body status. InteraXon does a great job regularly releasing new hardware and software upgrades.
Their collaborations, impressive scientific advisory board, and partnerships have made Muse a household name in the self-quantification community. The consumer community has also grown larger than that of any neurofeedback device, so you'll easily find reviews and YouTube tutorials.
My biggest complaint about Muse is the total cost. The hardware itself costs between $249.99 (Muse 2) and $399.99 (Muse S Gen 2) which is great for these systems. To practice neurofeedback, however, you'll need a subscription that costs an additional $9.99 to $12.99 per month. The popular workaround among the community is a one-time-fee third-party app called Mind Monitor used to unlock the biofeedback capabilities.
Muse 2 and the Muse S are my top neurofeedback headband for most people due to their excellent value.
Use Muse exclusive code URBAN for 20% off
Mendi
Mendi was born five years ago in a successful Stockholm-based neurofeedback clinic. Their team wanted to democratize the technology for the masses. They timed the market perfectly and quickly become the best funded brain health product on crowdfunding platforms like Kickstarter and Indiegogo.
Since then, Mendi has supported over 15,000 users on their neurofeedback platform. People choose Mendi for its unique sensor technology, ease of use, and relative affordability.
It has the sensors you'd expect like an accelerometer and gyroscope, but with a major difference.
Unlike virtually every other device on this list that uses EEG sensors, Mendi developed their own proprietary technology called fNIRS. This non-invasive tech uses near-infrared light to detect blood flow changes in the brain. Using fNIRS, Mendi can also track heart rate variability.
Here you'll find Mendi's whitepaper validating the neurowearable.
What I love about Mendi's fNIRS is that you can stack it with electromagnetic brain stimulation devices. Things like tDCS, tACS, tRNS. These technologies would interfere with measurements recorded by EEG-based systems, but not fNIRS.
Other nice features include their 60-session per charge battery life, and full 30-day money-back guarantee should you not like it.
Pick Mendi if you use other neurostimulation devices or want a professional biofeedback system at a good price (without a subscription).
FocusCalm Headband
FocusCalm is a neurofeedback company born in Harvard's Innovation Lab by a team of neuroscientists, robotics engineers, and educators. They partner with athletes, e-Sports teams, clinics, and innovative corporate wellness programs.
This system uses EEG tech to measure brain wave patterns, and shift your state via meditations, training exercises, and meditations. They market it as a tool to rapidly enter the flow state, decrease reaction time, relax the mind, and improve focus.
FocusCalm contains more tools than Muse or Mendi, and its multi-user support makes it better for practitioners that use neurofeedback therapy with clients. They also do a better job with their curated programs. I doubt this advantage will last. Muse is on an acquisition spree of small brain training startups.
They did publish a whitepaper that found using FocusCalm improved sense of well-being at work by 21 percent.
I don't like a few things about FocusCalm. First, there's little scientific validation of their device. Second, there's not much community, tech specs, or information available. Third, although the device itself is quite affordable at $199.99, it requires a membership. Membership options include either: $9.99 per month, $69.99 per year, or $149.99 for a lifetime membership. Fully unlocking the device for life comes out to $350, which is still a decent deal.
If you opt for the monthly membership, FocusCalm is the cheapest way to try at-home neurofeedback.
Neurosity Crown
Neurosity designed their system for programmers, developers, and productivity enthusiasts to rapidly shift into the zone (focus) and get more work done, faster.
Neurosity's major claim is reducing the time to enter the flow state from 25+ minutes, down to under 5 minutes. How?
The Crown contains 8 EEG sensors, 2 haptic motors, a motion-detecting accelerometer, and near-field communication technology. This is another of few systems capable of measuring bursts of gamma waves. Since it has an onboard CPU, you won't lose your data if something goes wrong.
Using these sensors, Neurosity first measures your brainwaves and then uses custom neuroscience music to shift into your ideal focused state. Letting you go about your focused day, unencumbered by brain games, exercises, and other distractions.
This system is a more advanced platform, ideal for researchers, developers, and those that want access to their raw data. As you'd expect from such a company, the specs list every detail that even advanced neuronerds could want.
You can watch their TED Talk here.
Neurosity's limitations, however, include the limited use cases and price. Where many of the other devices train your brain to relax and de-stress, The Crown only has focus mode. Plus, renting at $99 per month or buying for $999 puts the kit out of budget for many.
Neurosity's Crown is one of the best options for those that only plan to use neurofeedback training to improve focus (or want their raw data).
Narbis
Narbis is a newer neurofeedback system that seeks to introduce neurofeedback into your everyday living. You just wear their smart glasses and go about your day. When you get distracted, the glasses gradually change tint. When you re-focus, the tint disappears.
I like this because it's practical neurofeedback. Zone out while reading? Daydream while working on homework? Mindlessly crank out emails? Get distracted by all those perpetually open Chrome tabs?
Narbis can help build the "muscle" of focus, without requiring you to carve out precious time for neurofeedback training sessions.
Science-wise, I am not all that impressed. I couldn't find any mention of the specifics of their technology. All they list is "3 sensors-one behind each ear and one on top of the head-and the NASA patented algorithm to track relaxation, distraction, and focus". Nowhere do they mention EEG or tech specs of their system.
The other downside is the price. While it does have a 30-day money-back guarantee, $690 for smart glasses seems overpriced when compared to the other neurowearables.
Get Narbis if you want to integrate neurofeedback therapy into your daily life without carving out dedicated time.
MYNUERVA
The team behind MYNUERVA has 25 years of applying neuroscience to improve human health. This service is a hybrid between in-person clinical and at-home neurofeedback. They ship you all the equipment and then you do neurofeedback therapy virtually with a practitioner. All from the comfort of your home.
My favorite part of MYNUERVA is its well-designed protocol. You start with a detailed brain mapping (QEEG) and then they use that to customize your ideal training program. The neurofeedback gear consists of a 19-sensor electrode cap. You're paired with an experienced "Braintuner" and "NeuroPractor" who interprets your data and helps you through training.
After every ten sessions, you do another QEEG brain scan to visibly check the progress of your brain.
This concierge treatment comes at a hefty cost of between $3,599 for ten sessions and $6,199 for thirty. The other downside is that the cap requires you to apply the special gel onto your scalp so that the sensors get accurate readings.
If you want to work directly with a neurofeedback practitioner and don't mind the premium, consider MYNUERVA.
Myndlift
Like MYNUERVA, Myndlift is a neurofeedback platform built on top of another device. In this case, the Muse headband (which appeared previously in this list).
Unlike buying the Muse separately, Myndlift comes with a whole lot of personal one-on-one support and a proven process. You begin with a brain assessment, and then your neurofeedback expert builds you a custom protocol to match your current state and goals. You train whenever and as much as you want. No limits. So far, tens of thousands of people have recorded over 500,000 Myndlift training sessions.
Your professional neurofeedback expert monitors your progress, and at any point, you can reach out with questions. They're becoming a popular choice among Neurotherapy clinics around the world.
Either bring your own Muse or get it through them when you sign up. You get access to both the standard Muse app and Myndlift's own mobile neurofeedback app. They offer three plans, monthly payment of $272, paid every three months for $696 and paid for every 6 months $1224 and you can add the Muse device for $199.
Myndlift is the perfect guided neurofeedback program for beginners and those that want an inexpensive start.
BrainBit Headband With SDK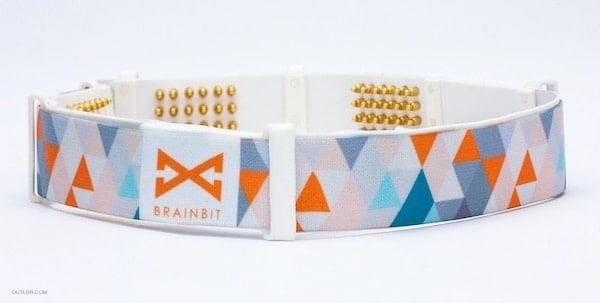 The BrainBit headband is another true brain biofeedback device. Drawing on over 25 years of medical equipment engineering experience, the team designed BrainBit to improve meditation, sleep, education, e-sports, neuromarketing, social interaction, and more.
BrainBit has existed since 2016. Supplying the brain-computer interface industry with hardware, and now is one of few vendors to offer neuro product white-labeling.
The headband itself features 4 optimally placed EEG channels, 2 reference sensors and was designed for use by both psychologists and everyday users alike.
This system has a robust developer platform with proprietary SDK and APIs. The popular add-on product is their EEG Software (which, at $800, costs significantly more than the device itself).
While BrainBit uses medical-grade biosensors, it's not the greatest value for the price these days. It lacks many of the common bells and whistles included in newer products.
Choose BrainBit if you get it on sale, or are a developer interested in brain-computer interface technology.
NeurOptimal
Created by the Zengar Institute, NeurOptimal is the original professional neurotechnology, most commonly used in clinics. The team behind the kit actively contributed to the field of neurofeedback for many years before developing this system.
NeurOptimal is an entire kit. It comes with a Microsoft Surface Pro computer and all the required neurofeedback equipment and software. Every package has everything you need to transform an office into a neurofeedback clinic.
What sets NeurOptimal apart from the rest is the approach. They view the brain as an "intelligent, self-organizing dynamical system which can actively utilize information to its own benefit". Most devices train to achieve certain states or goals. This requires precise assessments, and conscious effort during specific training exercises, and sometimes causes side effects. While listening to music or watching a movie, NeurOptimal gently presents the brain with the necessary information which allows it to self-optimize.
As with medical-grade devices, it's a bit more clunky. NeurOptimal requires you to wear ear clips and apply a goop to your head so that the sensors can read your brainwaves.
All this comes at the hefty minimum price of $7,495.00 for the cheapest i5 model and with limited licenses. Putting it outside the budget for most at-home users. I know several people that experienced the power of NeurOptimal firsthand, purchased a full kit and then opened their own mobile clinics.
The other alternative is to use their online directory to find local practitioners that you can book sessions with.
If you have a large budget and want the Earth's most proven neurofeedback system, pick NeurOptimal.
Honorable Mentions & Other Neurowearables
Falling outside the strict definition of neurofeedback, these devices have similar or synergistic effects.
From HRV biofeedback to pulsed electromagnetic field therapy, to functional neuroscience music, and much more.
Often, they're much cheaper and elicit similar beneficial brain and biology changes. I use several of these daily.
Hanu
According to HeartMath research, the heart often registers information and changes slightly ahead of the brain. Additionally, the electromagnetic field of the heart is 1,000-fold more powerful than that of the brain. Finally, neurofeedback and heart rate variability biofeedback are strongly correlated.
Heart rate variability is simply the varying interval of time between heartbeats. More variability indicates healthier and more regulated nervous systems. Of the many HRV biofeedback systems, Hanu Health is the most effective and modern. It's backed by some of the leading industry biofeedback experts and the biggest names in wellness.
I've been using this daily to track the effect of healthy living practices (movement, ice baths, sauna, meal timing, sound and nature therapy, etc). What I've found most useful, however, is that Hanu alerts me when emails or distractions make me slip into a reactive beta-brainwave dominant state. A few breaths at my resonant frequency later, and I'm back into productivity. Accomplishing something similar to neurofeedback. For more discounted deals check this out: 36 Perfect Biohacking Gifts for Holidays, Birthdays & Special Occasions
Use the exclusive Hanu code URBAN for 40% off
Infopathy
Infopathy makes neurowearables that influence brainwaves and biological activity via electromagnetism. On the cellular level, everything we ingest carries a unique electromagnetic "fingerprint". Infopathy contains a massive digital database of these frequencies. By introducing only the frequency (without the original molecule), similar biochemical changes occur throughout the body (albeit to a much weaker effect). My first test was with Xanax.
I was skeptical at first, but after over a year of daily use and several blinded placebo-controlled self-experiments, I can say that I do notice an effect. If one cup of coffee blended with l-Theanine is a ten, the Infopathy equivalent feels like a three. Their library contains thousands of different signals. Ranging from the electromagnetic signature of the most cutting edge nootropics, to PEMF signals designed to induce particular brain wave states. You can learn more here in my Infopathy "Infoceuticals" Review.
Use the exclusive Infopathy code URBAN10 for 10% off
Hapbee
Hapbee is another neuro hacking wearable that uses radio waves ostensibly to modulate activity within the brain. Unlike Infopathy, ultra-low radio frequency (ulRFE) technology powers Hapbee. Their catalog consists of desired states (social, deep work, relaxing, unwinding, sleeping). Choose one, put the wearable on, and go about your day.
There's tons of research on how electromagnetic fields influence health — mostly detrimentally. Hapbee's proprietary ulRFE technology, however, has very little scientific backing. They did publish their whitepaper here. While I'm not impressed by the limited research, I like the concept. The brain's natural electromagnetic activity is ultra-low power, so it follows that a neurowearable could safely modulate effects using similar power levels.
I primarily use their Deep Work mode throughout the day which contains the molecular signatures of both CBD and nicotine. Then at night, I'll use Unwinding mode for a non-pharmacological hit of melatonin and adenosine. I've been testing Hapbee for several months and in my experience, it hasn't been as powerful as Infopathy. I'd rate the potency of Deep Work a one out of ten, but Unwinding mode really does seem to knock me out faster. I'll rate the potency of that one a three out of ten. Learn more in my detailed Hapbee review.
Use the exclusive Hapbee code URBAN for 10% off
Omnipemf NeoRhythm
The NeoRhythm emits pulsed electromagnetic frequencies clinically proven to improve sleep, enhance meditations, de-stress, focus, and improve performance. Though the underlying technology is different, NeoRhythm's frequencies also entrain the brain to reach your desired state.
You choose a goal or activity, and the NeoRhythm generates Delta, Theta, Alpha, Beta, and Gamma frequencies. Your brain activity then matches these frequencies, the same ones you learn to access via neurofeedback.
What I like about this product is the balance between ease of use and functionality. Although they have 12 programs, 50 different frequencies, and 3 intensities, the system itself is so simple that a little kid could figure it out.
Among PEMF devices, it has the most rigorous scientific efficacy and safety backing.
Brain.fm
Ever hear that classical music is good for cognition? Prefer to work on inspirational movie soundtracks? That's because music can quickly, sustainably, and profoundly alter neuronal activity. Influencing the way you feel and perform.
Here's the thing about commercial music. Music can only go viral if it captivates your attention. Thus, it's engineered to distract. Using special technology, composers can actually create functional music that puts you in the zone. Helping you focus, relax, sleep, or excel at your chosen task.
I've tried just about every form of neuroscientific sound. From binaural beats, to isochronic tones to productivity playlists, to half dozen startups focusing on their own proprietary tones. I get the best results from one particular tool. I outline my personal experience in this Brain.fm review. In fact, I've been using Brain.fm while writing most of this post!
Use the exclusive Brain.fm code URBAN for 10% off
Popular Neurofeedback Devices I Don't Recommend
Some systems just don't cut it.
Either they use inferior technology, suffer from quality control issues, stopped selling to customers, or are just not worth the money.
Flowtime
Flowtime appeared in 2019 as a cheaper knockoff of the Muse. In all honesty, this is NOT a neurofeedback device. Neurofeedback shows your brainwaves in real time so that you can make changes and improve. Flowtime shows your session AFTERWARD.
Where it beats the Muse with sleek and modern aesthetics, it lacks in functionality. These sensors require TLC and a bit of tweaking to get to work. To get accurate data, you'll need to occasionally clean Flowtime.
Three other things really kill this product. First, the library of meditations and trainings is minuscule. Second, the design needs quality control as many users report receiving defective products. Third, the support lacks usefulness and empathy. With this in mind, you can see why Flowtime is so inexpensive.
NeuroSky's MindWave Mobile 2
NeuroSky, the markers of this system, developed biosensors and monitors since 2004. Many years ago, MindWave Mobile 2 was popular. These days, however, it's no longer a top choice for multiple reasons.
First, it's hard to find. The links on their website route you to an old (out of stock) Amazon store. Second, many users reported major problems with sensor calibration. Data accuracy and consistency is everything in neurofeedback. Third, the app store is a mess. There are TONS of apps, but some of the most popular ones cost up to $200.
Emotiv
Back pre-2017, Emotiv was another promising neurowearable. It become one of the better brain-computer interface kits. Things changed when the company decided to close its system to research and other uses. It no longer works for neurofeedback.
Dreem
Dreem was a crowdfunding project that sought to bring highly accurate, medical-grade EEG technology to consumers. They built a raving fan base and delivered on their promise. After several years, however, they pivoted to serve a different market. Unfortunately, for the time being, consumers can no longer purchase Dreem headbands.
How to Improve Neurofeedback Sessions
Certain things can help you get more benefits out of your practice.
We will explore each.
Nootropics are a special class of supplements that improve neurobiology. They work via many different mechanisms, such as increasing brain oxygenation, nutrient delivery, neuroprotection, energy metabolism, blood flow, etc. Supplements that boost BDNF, dubbed "MiracleGrow" for the brain, will more strongly wire the pathways influenced by neurofeedback.
Cranial Electrical Stimulation (C.E.S) is the umbrella term for artificially modulating brainwaves. This technology works by running micro-currents (extremely low power) of electricity to specific parts of the head. Doing so influences neuronal firing and can alter the dominant brain activity. CES manually puts the brain into specific states.
Dual N-Back is one of the only forms of training scientifically validated to improve both IQ and working memory. Apps and software push your memory via a little "game". It's mentally exhausting, and not all that fun, but can complement neurofeedback by further challenging your brain.
Overall, these advanced neurohacks enhance the benefits you get out of Neurotherapy to increase the baseline performance of your brain.
Getting The Right Professional Neurofeedback System For Your Home
A healthy, optimally functioning brain determines every other facet of your existence.
You can improve brain health in many ways. From supplements to lifestyle practice to brain training.
Your brain naturally produces & influences more neurotransmitters than even the fanciest designer supplements.
Once you've trained your brain, you can tap into your desired state anywhere, anytime, without any exogenous substances.
Once you've optimized your health and are looking to perform like the world's elite, consider neurofeedback.
It's often cited as a top tool benefitting happiness, focus, memory, productivity, calmness, confidence, resilience, sleep quality, and rapidly entering the "flow state".
Tons of devices have begun flooding the neurowearable market, and quite frankly, many are junk.
Here's the truth…
There's no one best device for everyone.
That said, I personally pre-ordered Sens.ai and am eagerly awaiting the arrival of my system. Many of the others on this list work well and have amassed huge followings of loyal fans.
Since the industry changes so rapidly, I'm curious. Do you use brain training? If so, let me know which system you use in the comments below!