Want to learn to drop into a hyper-focused flow state on command? To tame stress without losing your edge?
Heart rate variability (HRV) training gives you control over subconscious roadblocks. Real-time biofeedback coaching keeps you performing at your peak. Only then can you shift into high-performance alpha and gamma brain waves.
Or maybe you just want to better understand how your heart rate fluctuates throughout the day.
Either way, I researched the top-rated and frequently recommended heart rate variability tracking devices.
The Best HRV Monitors of 2022
How to Choose the Right Heart Rate Variability Wearable
Each wearable in this list is backed by large contingents of raving fans. Your ideal choice depends on your lifestyle:
Budget
Phone type
Preferred device form
Expected use case
To make comparison easier, I'll break down the following for each device:
Since it will come up…
ANT+ is an old wireless protocol commonly used in wearables before BlueTooth. Few modern phones support it, so you'll need to either:
Buy an adapter for your ANT+ device
Choose a more modern device
Before we get started, there's one final thing you must know.
HRV Monitoring vs HRV Biofeedback Training
Devices fall into two distinct categories. Based upon how they work.
Passive
Active
HRV monitoring is more popular, but it doesn't work as well (passive). HRV trainers are far more effective (active). In other words:
HRV monitors show you the past.
HRV trainers show you the present.
This tiny detail makes a serious difference.
Training shows you in real-time how lifestyle habits (breathing, moving, thinking, etc) impact your HRV scores. Only trainers help you spot the cause and effect so that you can visualize and unlearn bad habits.
That's what makes these the next generation of HRV monitors. I listed the best of each category separately below.
Top HRV Biofeedback Trainers (Active)
Affiliate Disclosure: This post may contain affiliate links, which means I get a small commission if you buy (at no cost to you). Thanks for your support!
Hanu Health
Overview
Specialty: Accurate & continuous HRV
Sensor type: Chest strap
Data transmission: BlueTooth
App compatibility: iOS, Android (planned)
Water resistant: Yes
Battery: CR2025, lasts 400-hours
Hanu Health was the result of a collaboration between tech entrepreneur V. Chris Holbrook and heart rate variability biofeedback expert Dr. Jay T Wiles. These two combined forces to introduce the latest and continuous HRV system on Earth. Their platform currently utilizes the Polar H10 chest strap (listed below). Hanu's app, however, unlocks it to provide continuous, around-the-clock HRV measurements. In addition to HRV, it measures heart rate, respiratory rate, and more. Together, forming your "Stress Resiliency" score.
Hanu is the only system I've come across that actually helps you translate your scores into actionable steps to improve. It's an all-in-one platform, with built-in assessments as well as training sessions customized to your physiology. I've been using it daily and am impressed. This Hanu Health HRV system review article details my experience and why I expect this company will quickly become the industry standard. Since they're so new, right now they're offering an amazing offer to early adopters. If you want to have other discounted items visit this: Perfect Biohacking Gifts For Holidays, Birthdays & Special Occasions
Use the exclusive Hanu promo code URBAN for 40% off
1. HeartMath EmWave2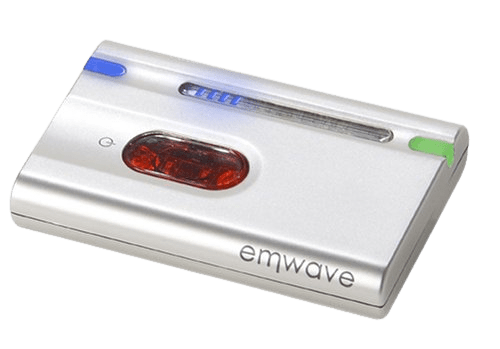 Overview
Specialty: Standalone unit
Sensor type: Ear
Data transmission: Wifi, USB
App compatibility: Not required. Windows & Mac apps available.
Water resistant: No
Battery: Rechargeable lithium-ion
EmWave2 is state-of-the-art at an affordable price. It generates clear feedback via color and tone. It has a breathing coach built-in that automatically tracks your sessions and provides feedback along the way. Difference levels continue to challenge you as you improve. Perfect for getting into the zone, falling asleep quickly, or before stressful meetings. Until October 2022, for many years this was the best overall device.
If that's not enough, emWave2 is scientifically validated by decades of research and thousands of glowing customer reviews.
Lief Therapeutics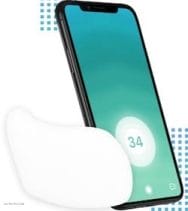 Overview
Specialty: Continuous HRV & personal coaching
Sensor type: Adhesive patch
Data transmission: Bluetooth
App compatibility: Lief app
Water resistant: No
Battery: Rechargeable, 1-6 days depending on usage
Lief Therapeutics is a newcomer that's rapidly becoming the choice of clinicians, researchers, coaches, and health professionals. Lief is one of the few companies whose products use true HRV biofeedback. But instead of a cumbersome wearable or wired sensors, Lief gathers data via sensors embedded into minimalist adhesive patches. These sensors can hide under clothing and provide continuous medical-grade ECG monitoring.
Unlike other devices, Lief logs HRV trends throughout the day and vibrates in real-time to help you discover and reverse triggers. They're also the only company to offer personal HRV coaches that help turn your data into value.
Use the exclusive coupon code URBAN for 5% off.
HeartMath InnerBalance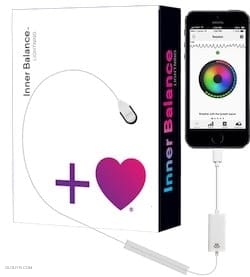 Overview
Specialty: Value
Sensor type: Ear
Data transmission: Bluetooth or Lightning cable
App compatibility: HeartMath app
Water resistant: No
Battery: Rechargeable, 80-hours of usage (Bluetooth model)
InnerBalance is actually a cousin of HeartMath's emWave2. It features the same high-tech sensors, but with two advantages: portability and price. Instead of a built-in breath and heart rate gauge, InnerBalance displays the information on your phone. Which is a double-edged sword. The device is more compact, but requires a phone connection. They offer both a Bluetooth and a wired version of the product.
If you're new to active HRV biofeedback training or want the best value, this is your product. See why it's used by NASA, Kaiser, Intel, Stanford, and medical researchers everywhere.
EliteHRV CorSense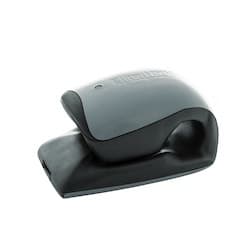 Overview
Specialty: Portable
Sensor type: Finger sensor
Data transmission: Bluetooth LE
App compatibility: Most popular apps
Water resistant: No
Battery: Rechargeable, 6 months of use
CorSense is a product built by the folks at EliteHRV (who make one of the original and most widely used HRV tracking apps). I used EliteHRV for two years as I tested different devices and wanted to keep all my data in one place. CorSense is basically a convenient mini finger clamp. Like the others, it can capture live biofeedback as well as resting HRV measurements. Their claim to fame is that their HRV accuracy is equivalent to that of hospital-grade 5-lead EKG.
CorSense has a 30-day no-questions-asked return policy and a 90-day-warranty.
Top HRV Monitors (Passive)
4iiii Innovations Viiiiva V100 Heart Rate Monitor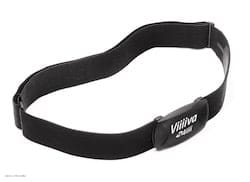 Overview
Specialty: Price
Sensor type: Chest strap
Data transmission: Bluetooth, ANT+
App compatibility: Most popular apps
Water resistant: IP67
Battery: Coin cell battery, lasts 200 hours
The Viiiiva is a no-frills, passive chest heart rate monitor usually used during workouts. It's budget-friendly, light, and has internal memory. You can go for a run and leave your phone at home knowing the V100 will capture your workout to its internal storage.
The V100 falls into the category of previous generation monitors. Thus it is ANT+ compatible and runs on removable batteries. It's also IP67 dust and water-resistant.
WHOOP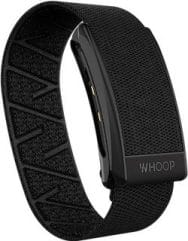 Overview
Specialty: All-in-One
Sensor type: Wrist strap
Data transmission: Bluetooth
App compatibility: Most popular apps
Waterproof: Yes
Battery: Rechargeable, 5-day life.
WHOOP is possibly the most advanced wearable company around in 2021. Their "Locker" webpage is a hub for the latest high-performance research. Their HRV algorithm is more advanced than other passive monitors. One study found that after 4 months WHOOP members increased HRV by an average of 8 milliseconds. WHOOP's primary product, the "Strap 3.0" is lightweight, waterproof, and accurate. It uses your personalized baseline along with a 3-axis accelerometer to capture profoundly accurate heart rate data.
The problem? As of this writing, the only option for purchase is actually rental. The device itself is free with a membership commitment. If you're okay with that, WHOOP could be a perfect choice.
Biostrap HRM
Overview
Specialty: Fitness
Sensor type: Chest strap
Data transmission: Bluetooth 4.0, ANT+
App compatibility: Most popular apps
Waterproof: Yes
Battery: Coin cell battery, lasts 300 hours
The biggest newcomer on the advanced wearable scene. Biostrap's flagship is their brand new "EVO" product. It's poised to dethrone Oura as the best biohacking wearable on the market. If you're looking for an all-in-one wearable, it's hard to beat. Otherwise, the Biostrap HRM has all the HRV monitoring features of their premium product at a fraction of the cost.
What sets Biostrap's HRM apart from the others is the useful customer support, the aesthetics of the device, its reported reliability, their polished app, and likely the algorithm that processes your HRV data.
Use the exclusive coupon code URBAN for 10% off.
Polar H10 Heart Rate Sensor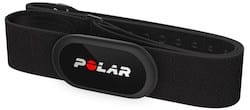 Overview
Specialty: Gold-standard
Sensor type: Chest strap
Data transmission: Bluetooth LE, ANT+
App compatibility: Most popular apps
Waterproof: Yes
Battery: Coin cell battery, lasts 400 hours
Polar is the oldest name in heart rate monitoring. Even today, several of their products are common. Their H10 model is the most accurate they offer and the choice of many professional athletes. It's waterproof up to 30 meters, has a basic internal memory for storing workouts, and a long 400-hour battery life. The device is decently accurate and compatible with third-party apps. But at the same time, it's more finicky and less reliable than other HRMs.
Polar H9 Bluetooth Heart Rate Sensor

Overview
Specialty: Beginner HRM
Sensor type: Chest strap
Data transmission: Bluetooth LE, ANT+
App compatibility: Most popular apps
Waterproof: Yes
Battery: Coin cell battery, lasts 400 hours
With the Polar H9, you get basic heart rate monitoring. This is their newest and most affordable model. Compared to the H10, the H9 is cheaper because it lacks internal storage and the strap is made of lower quality material. Users also report that you must login to use the Polar app. If you're unsure whether you'll actually use HRM, this could be a good device.
Oura Ring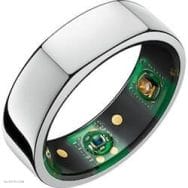 Overview
Specialty: Minimalist
Sensor type: Finger
Data transmission: Bluetooth LE
App compatibility: Most popular apps
Waterproof: Yes
Battery: Rechargeable, 5-7 day life.
Oura is a household name among biohackers. One of the first wearables to track HRV during sleep, Oura recently updated their software to allow on-demand HRV tracking through a feature called "Moment". Oura's known for its robust and highly accurate HRV algorithm. The rechargeable battery easily lasts five days on a single charge. It's waterproof, has Bluetooth, and airplane mode. I've used my Oura Ring for about three years and have been able to spot trends in lifestyle actions and HRV. If you're looking for the most sensors and data crammed into the smallest device, nothing compares to the Oura Ring.
Choosing The Best Heart Rate Variability Device
The time between heartbeats contains a trove of information. HRV data is among the first and easiest (of 43+ biomarkers) self-quantification data new biohackers collect.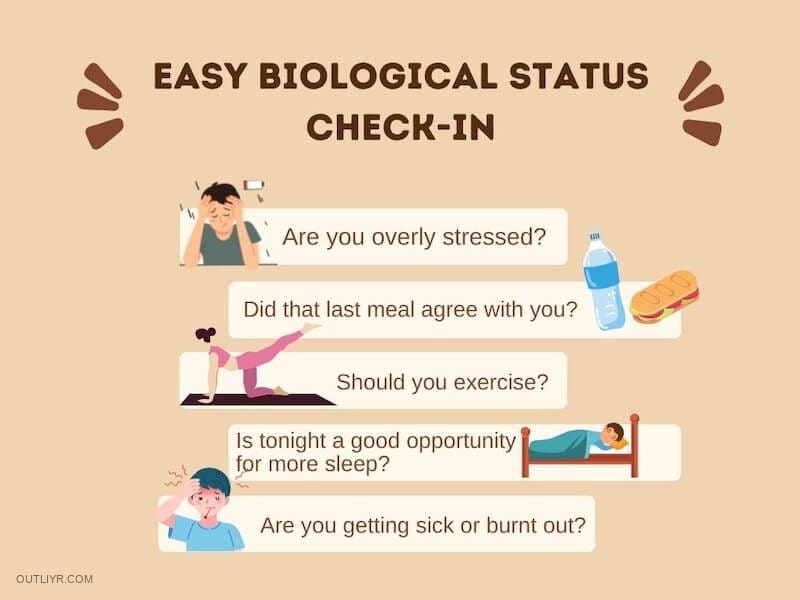 Picking up these subtle cues for HRV training takes today's finest gear. There are two types of HRV devices, and your optimal choice depends on your goal:
Active biofeedback
Passive monitoring
If you just want basic data on your heart rate throughout the day, a passive monitor suffices. For that, I'd go with the Biostrap HRM.
Deep insight, however, takes next-generation technology. Active biofeedback gives you real-time coaching to crush stress while maximizing focus, attention, cognition, idea generation, and general brainpower. For most people, around-the-clock HRV measurement gives the most insight. Hanu Health is the top choice.
But nothing has more scientific validation than the old HeartMath emWave2.
Or you can go completely old-school. With enough meditation, you can train yourself to enter the same state of optimal performance. I'm impatient. I'd prefer to use technology to shave 40 years off that learning curve.
What's your favorite HRV biofeedback device?