Blood work, lab testing, and at-home wellness tests can help you uncover problems before they worsen.
Health testing at your doctor's office is inconvenient, slow, quite limited, and sometimes expensive.
Your results might come back "normal" even though you know there's something off.
Or maybe you want to go beyond what's "normal", and slow the aging process. Or perform at your peak potential.
Modern technology and new online services are pioneering at-home health testing to make it more effective, affordable, and convenient than ever.
Uncovering things that even skilled health professionals miss.
Optimal health testing can pinpoint underlying causes of sub-optimal physical and mental performance and give you actionable recommendations to address the root cause and reclaim your vitality.
But there's an issue.
Dozens (if not hundreds) of companies now offer different forms of home health kits and wellness testing. Many are borderline scams. Others are great for some people, but not others.
In this post, I'll help you design your wellness testing protocol to reach your health goals. How to maintain it over time, and even perform like the world's elite. Finally, we'll cover many of the best health and wellness testing services online. Whether you're looking for DNA testing, blood lab work, or gut microbiome tests, this review and comparison will help you decide.
Affiliate Disclosure: This post contains affiliate links, which means Outliyr LLC gets a small commission if you buy (at no cost to you). Thanks for your support!
Deciding Which Key Health Tests Are Best For You
Whenever I work with clients, we design their ideal testing plan.
Some specifics vary from person to person, but many of the most impactful tests are universal.
Core health, wellness, and performance tests include:
DNA
Blood
Gut health
Hormones
Micro-nutrient evaluation
Epigenetics
For hormones, we'll want to check both salivary and urinary because they provide different snapshots. A well-designed health optimization plan should measure each of the above in some way.
Then, depending on the person, their lifestyle, conditions, and test results, we'll sometimes add:
Hair mineral analysis
Organic acids test
Cytokine panel
Hair mineral analysis is a fairly accurate way to understand longer-term exposure to toxicants (like heavy metals) and mineral deficiencies.
The organic acids test (OAT) is a diagnostic powerhouse, illuminating issues regarding mold, neurotransmitters, nutrient deficiencies, oxalates, and other plant defense compounds.
A comprehensive cytokine panel can help pinpoint the root cause of inflammation. This is among the most difficult to interpret and is only recommended for those willing to consult a health professional.
General Health Diagnostic & Optimization Platforms
This first category is where I recommend focusing.
These services offer multiple forms of testing, allowing you to easily aggregate and track your data and health improvements over time.
SelfDecode
Overview
Test Type: DNA, blood labs
Biomarkers + Personalization: 150+ health reports, 50+ trait reports, 600+ personalized genetics articles
Available: Worldwide (most countries)
Optimal Frequency: 1X per lifetime
Support: Email, articles
Notable: An all-in-one platform that adapts to the latest science & offers 388 lab tests
Typical Price + Discount: $359.10 using code URBAN
Impact: ☆☆☆☆☆
Overall Rating: 4.72
SelfDecode is quickly becoming the health practitioner's choice for an all-on-one health optimization platform. Joe Cohen founded the research arm, SelfHacked, in 2016. He then built SelfDecode into your precision health dashboard.
Known as the world's most advanced DNA analytics software, SelfDecode offers over 200 health and trait reports. Via SelfDecode Labs, you can easily order discounted at-home blood laboratory panels. They offer all kinds of different tests, ranging from home test kits to advanced wellness panels. Last I checked, SelfDecode Labs had 388 tests available. Members get special prices.
Unlike most binary pass/fail test results, these ones come back with detail about the degree of optimization needed. You can see previous test results at a glance.
Soon, they plan to incorporate information from your pharmacogenetics, epigenetic tests, wearable data, and more. With all of this, SelfDecode draws from its library of 600+ articles to curate the most impactful and relevant information for your unique biology.
Providing the most comprehensive health, wellness, and performance snapshot of any company on the market. And best of all, backed by actionable science-based steps to improve. Based on your biomarkers, you can design a custom health routine, and even build your ideal all-in-one supplement stack — all from within SelfDecode.
In addition to having the most advanced database of 83 million genetic variants, SelfDecode also has a useful and fast-responding customer support team. Here is the frequently updated article on the new SelfDecode science, benefits, and usage guide.
If I could have only one health diagnostic service, I'd pick SelfDecode without hesitation.
Use the exclusive SelfDecode coupon code URBAN for 10% off
InsideTracker
Overview
Test Type: Blood labs, DNA
Biomarkers + Personalization: 43+ blood biomarkers
Available: Worldwide
Optimal Frequency: 1-2X annually
Support: Phone, email
Notable: Thorough blood panel, DNA analysis, & biological age in one platform
Typical Price + Discount: $441.75 using code OUTLIYRPRO25
Impact: ☆☆☆☆
Overall Rating: 4.18
Thanks to health influencers like Dr. Andrew Humberman, a renowned Scientific Advisory Board that includes high-profile names like David Sinclair, and features in major publications like CNN, USA Today, Wired, and the Discovery Channel, InsideTracker is becoming a household name.
Their Science team hails from Harvard, Tufts, and MIT. InsideTracker has combed the latest clinical research and created specialized algorithms that translate your bloodwork results into an evidence-based digital health optimization program. Earning them the spot as the best-known personalized blood lab service.
With InsideTracker, you can either do a blood draw in a local lab, or have a phlebotomist come to your home.
But InsideTracker is more than a blood testing kit. They analyze 1500+ DNA markers and integrate with popular fitness wearables like Fitbit, Garmin, and Apple Watch (hopefully an Oura ring integration soon).
I'll use their Ultimate plan about once per year. It measures 43 different biomarkers associated with health, wellness, and longevity. You can add on the InnerAge test to get additional insights into your biological aging process (how your current lifestyle is impacting your potential healthspan).
InsideTracker provides several different support channels and used to include a consultation with a healthcare professional to discuss results.
This is a top choice for those that want comprehensive blood work panels and/or an "InnerAge" biological test, just be sure to use a code to knock the price down.
Use the exclusive code OUTLIYRPRO25 for 25% off
Lifeforce
Overview
Test Type: Blood labs
Biomarkers + Personalization: 40+ biomarkers
Available: USA
Optimal Frequency: 1-2X annual
Support: Phone, email
Notable: Phenomenal price and complimentary consultation available within the USA
Typical Price: $349
Impact: ☆☆☆☆
Overall Rating: 4.23
During Early 2022, Tony Robbins entered the longevity world with his best-selling and comprehensive book Life Force. In it, he explained many of the most promising emerging biotech tools and technologies.
Naturally, he placed a large emphasis on early diagnostics. Likely the most universally important, is at-home blood testing. Just like InsideTracker, Lifeforce measures 40+ biomarkers to give you a quality representation of your health.
Unlike InsideTracker, however, your concierge Lifeforce Medical Doctor creates a clinical report and personalized plan for you. That and the at-home phlebotomist blood draw come included in the (already low) price.
I haven't used this service yet, but a few of my friends swear by it.
For USA-based folks looking for an affordable and complete at-home blood draw service, Lifeforce is the clear winner.
Best Health Diagnostic Services, Tests, & Companies
Few companies have the necessary infrastructure to provide all-in-one health and wellness testing.
The vast majority specialize in a particular form of testing.
If you're looking for a specific type of test, these are some of the best at-home and lab wellness tests available.
Thorne
Overview
Test Type: Blood, stool, urine, saliva
Biomarkers + Personalization: 89 biomarkers
Available: Worldwide
Optimal Frequency: 1X annually
Support: Phone, email
Notable: Incredibly comprehensive and accurate premium blood panels
Typical Price + Discount: $830
Impact: ☆☆☆☆
Overall Rating: 4.29
Since their 1984 inception, Thorne has established itself as one of the premier supplement companies. Their products are lab-tested and guaranteed safe for sport. Making them one of the top choices for professional athletes and those that demand the very best.
In the past few years, they've begun providing health testing services as well. I first noticed this when researching the best biological age testing kits. Thorne now offers a wide variety of tests:
Biological age testing (lab blood draw)
Gut health testing (at home)
Sleep testing (at home)
Stress testing (at home)
Fertility testing (at home)
Weight management testing (at home)
Depending on the test, they utilize different sample types (blood, urine, saliva, stool) to get you the most relevant and accurate health snapshot. Most appealing, however, are the comprehensive health panels. These include:
Advanced Health Panel
Essential Health Panel
I'm particularly excited about the Advanced Health Panel, as it's among the most thorough health panel I've come across. Not only do you get an industry-leading kit analyzing 89 different biomarkers, but you also get a beautiful report presenting the findings as well as a personalized improvement plan. In addition to your results, they include your risk factors. Everything is displayed on your custom dashboard.
On top of that, Thorne accepts HSA/FSA. Although they offer multiple support channels, I couldn't find any way to book a consultation with an expert. Though with their UI and biomarker descriptions, you probably won't need it.
If you have the budget for a thorough blood test (89 biomarkers analyzed), certainly consider Thorne's Advanced Health Panel.
Click the button to automatically unlock 15% off Thorne products (some exclusions apply)
Viome
Overview
Test Type: Gut microbiome (stool + blood samples)
Biomarkers + Personalization: 8 integrative health scores, 50+ subscores
Available: Worldwide
Optimal Frequency: 1-3X annual
Support: Phone, email
Notable: Uses AI to detect the activities of all kinds of microorganisms within your gut microbiome
Typical Price + Discount: $314.10 with code URBAN
Impact: ☆☆☆
Overall Rating: 3.95
Created by visionary entrepreneur Naveen Jain in 2016, Viome has become the go-to gut health (and now biological age) testing service for non-clinicians. Their team is composed of an impressive group of scientists, translational scientists, nutritionists, researchers, doctors, and advisors.
Unlike most microbiome testing companies, Viome has two distinct advantages. First, they use a special form of sequencing called metatranscriptomics ("shotgun sequencing") to assess the presence AND activity of microorganisms within the gut microbiome. Traditional testing uses 16S marker gene sequencing which only measures microbial presence. 16S is cheaper, simpler, and most common but misses what you actually care about — how they're affecting you.
Second, Viome's well-credentialed team has built a powerful AI-driven platform based on the data of hundreds of thousands of real users. Giving them an unparalleled ability to predict and study exactly how the trillions of microorganisms interact with you (as the human host). Their platform is being used clinically to better understand 20+ chronic disease states across thousands of participants.
Viome's flagship product, their Full Body Intelligence Test, measures 50+ biomarkers of health status and biological age. After submitting your samples, you receive insights into the inner workings of your body. In addition to your scores, you'll discover the contents and activity of viruses, bacteria, molds, yeast and other fungi, archaea, and eukaryotes.
Based on all your data, Viome recommends your unique "superfoods" and which foods to absolutely avoid. Should you choose, they can also customize supplements tailored to rebalancing your microbiome and body as a whole.
My experience with Viome's support hasn't been the best, and this one does take a little longer to get results.
If you suspect problems with microorganisms (viruses, bacteria, molds, yeast, fungi, etc) or unidentified food intolerances, Viome is a worthy candidate.
Use the exclusive Viome code URBAN for 10% off
ELO Health
Overview
Test Type: Blood lab
Biomarkers + Personalization: 12 biomarkers
Available: USA & iPhone users (currently)
Optimal Frequency: 4X annual (included in membership)
Support: Email, chat
Notable: Customized supplements & foods to correct unmet nutritional needs
Typical Price + Discount: $99 — code NICKURBAN gets you a 100% free biomarker test and free session with a dietitian
Impact: ☆☆☆☆
Overall Rating: 4.05
ELO Health is pioneering a new category of smart nutrition. This is an ongoing service built from the ground up to customize our food, drink, and supplementation protocol based upon our results across the important biomarkers. Unfortunately, it's currently only available to iPhone users.
Here's how ELO works. After signing up, they ship you an at-home blood test kit. Using the provided envelope, you mail your sample back. ELO's secret sauce is their AI. Built from a detailed analysis of 3,500 clinical trials, ELO scans their database of 60 nutritional ingredients to find your ideal matches
Then you video call with a real nutritionist to discuss your results and the recommendations made by the AI engine. From there, ELO builds you a custom nutrition and lifestyle plan. They automatically ship you the relevant products every month. Each quarter, you repeat the blood work and the customization process.
At any point, you can reach out to their support team for questions on diet, food choice, groceries, or your overall health. Plus, their team occasionally checks on you which adds a level of accountability.
As your health improves, ELO ensures that you're receiving all the nutrients and nothing more. They're taking the guess work and wasted money out of nutrition. This is an awesome service for those that want the simple and effective solution to skipping fad diets and providing the exact nutrients their bodies need.
ELO is the closest thing I've found to affordable nutrition support and in-your-pocket health coaching.
Use the exclusive ELO Health code NICKURBAN to unlock a 100% free biomarker test and consultation with their dietitian
Ulta Lab Test

Overview
Test Type: Blood, urine
Biomarkers + Personalization: 119 biomarkers
Available: USA
Optimal Frequency: 1-2X annual
Support: Phone, email, chat
Notable: Unbeatable prices on blood testing panels
Typical Price + Discount: $389 when visited through button
Impact: ☆☆☆☆
Overall Rating: 4.1
Founded in 2013, Phoenix-based Ulta Lab Tests offers a stunning number of different lab testing panels, products, and services. I frequently get questions about the best cheap blood lab testing companies, and Ulta is one of my recommendations.
Ulta Lab Tests claims to:
Save users up to 90% on laboratory tests
Offer 2,000 discounted lab tests from industry-leading Quest Diagnostics
List 400+ discounted lab panels
Return results within 12-48 hours (usually)
2,100 patient service centers domestically
In addition to lab testing, Ulta also offers health screening services. They have options for consumers and any healthcare professionals interested in incorporating lab testing into their practice.
This is certainly a convenient, confidential, and affordable platform to consider for your testing needs.
I previously used Private MD Labs for my blood work, and Ulta Lab Tests has far more options, costs considerably less, and returns your results quickly.
Tests start at about $15, and massive comprehensive panels can go all the way up to ~$1,500.
What's nice is that you can choose between pre-made test panels, or easily construct your own.
Note that there's a flat $8 draw fee, so you'll likely want to order multiple tests or a panel at once.
Ulta Lab Tests is among the highest-rated blood testing services due to their massive catalog of options combined with industry-leading prices.
Click button above to automatically unlock the best deals on Ulta Lab Tests
TruDiagnostic
Overview
Test Type: Epigenetic methylation (blood)
Biomarkers + Personalization: 850,000 loci analyzed
Available: Worldwide (most countries)
Optimal Frequency: 1X annual
Support: Phone, email
Notable: Most accurate proactive window into the functioning of your body
Typical Price + Discount: $439.12 using code URBAN
Impact: ☆☆☆☆
Overall Rating: 4.37
Founded by a team of longevity scientists in 2019, TruDiagnostic is the primary company building the anti-aging industry's infrastructure. Rather than waiting decades to see the impact of health interventions, their technology displays near-real-time effects. Your genes determine your potentials, and your epigenome exposes how your lifestyle is actively shaping your healthspan.
Essentially, biological age testing highlights how your diet, supplement regimen, workout routine, or any other facet of your lifestyle actually impacts your unique constitution. Eliminating guesswork. The epigenetic methylation technology powering TruDiagnostic is the most accurate and reliable available.
Currently, TruDiagnostic is collaborating on 30+ clinical trials with:
Duke
Harvard
Yale
Cornell
Medtronic
UCSF
UPenn
Ohio State
This flagship test runs your blood sample through 850,000 "on and off switches" on your DNA. Then, computer learning and artificial intelligence help you prioritize where to focus.
2-3 weeks later, you'll receive a detailed 85+ page report which breaks down every factor influencing your biological age and tips to reverse it.
If this is too much, they now offer a paired-down and more affordable version.
I use TruDiagnostic testing to proactively quantify how my current lifestyle and "healthy habits" are impacting my real-time well-being.
Use the exclusive code URBAN for 12% off
Upgraded Formulas
Overview
Test Type: Hair
Biomarkers + Personalization: 21 biomarkers, personal consult
Available: Worldwide
Optimal Frequency: Ad-hoc (likely 2-4 tests)
Support: Phone, email
Notable: Highly accurate, thorough, and non-invasive test for deficiencies, toxicities, & more
Typical Price + Discount: $267.30 with code URBAN
Impact: ☆☆☆☆
Overall Rating: 4.0
Hair Mineral Analysis is an awesome way to detect toxicities and nutrient deficiencies. Created out of personal need by Chemical Engineer, Barton Scott, Upgraded Formulas specializes in Hair Analysis and carries the products needed to restore balance.
Upgraded Formulas is regularly featured in popular wellness media:
Pompa
WellnessForce
PaleoFx
Ben Greenfield
Fit2Fat2Fit
Luke Storey
Kyle Kingsbury
Health Optimisation Summit
Hair mineral analysis is famous for helping identify the root cause of issues.
Imbalances with these biomarkers can affect everything from hormone function to immunity, to metabolism. Such as:
Vital minerals required for thousands of biochemical processes
Environmental toxicities
Energy generation
Mood, focus, ambition
Stress resiliency
Often times folks have too much of certain vitamins and minerals, and not enough of others. After the test, consultation, and necessary changes, many clients cut hundreds of dollars of supplements from their monthly regimen.
While you can get the hair mineral test alone for about half the price, your 40-minute consultation with an Upgraded Certified Nutritionist makes a huge difference for those new to lab work analysis. This expert will craft your game plan to address your specific needs.
Until you're back in the optimal zone, you'll want to re-test every 3-6 months to gauge progress and adapt.
This test is especially popular because it does not require a blood draw (potentially painful) or stool (awkward and gross) sample collection.
If you want an accurate, affordable, and non-invasive true at-home test for nutrients and toxicities, Upgraded Formulas Hair Test Kit + Consultation is your best option.
Use the exclusive Upgraded Formulas code URBAN for 10% off
Everlywell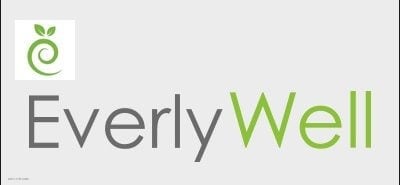 Overview
Test Type: Blood, saliva
Biomarkers + Personalization: 11
Available: USA
Optimal Frequency: Ad-hoc
Support: Email, chat
Notable: True at-home kits specializing in food intolerance testing and other less common panels
Typical Price: $249
Impact: ☆☆
Overall Rating: 3.75
Born out of my home city of Austin, Texas in 2015, Everlywell is known for their food sensitivity tests and separate panels designed specifically for men and women. Since then, they've expanded into the nutrition industry with their new lineup of supplements.
Everlywell's most popular products include:
Food Sensitivity Panel
Women's Health Panel
Men's Health Panel
Metabolism Panel
STD/STI Panel & Tests
Thyroid Panel
Food Allergy Panel
Hormone Tests
Cholesterol & Lipids Panel
They've become popular primarily due to their website's polished UI, great marketing, and convenience. Every single one of their tests is a true at-home wellness test. You won't need to go in to any third party labs. Depending on the test/panel, you just prick your finger, or collect some urine, a nasal swab, or saliva. Then you mail in the tiny sample and wait.
They've simplified the whole process, from choosing the right panel to interpreting your results. So that you can focus on taking the necessary steps to improve.
Everlywell has received accolades with features in:
Fast Company's Most Innovative Companies
Forbes' Best Startup Employers
Inc.'s Best-Led Companies
Fast Company's World Changing Ideas
Like SelfDecode and InsideTracker, your Everlywell test results come with personalized and actionable reports.
No need to hire a health coach or medical professional to interpret your labs. The company's entire goal is to bring quality and accuracy of the doctor's office to your home.
Best of all, a physician will review your final lab test results once they come in. Further reducing the likelihood of error or confusion.
If they carry a test/panel you're interested in, when on sale, Everlywell is a solid wellness testing service that provides customers with actionable recommendations.
LetsGetChecked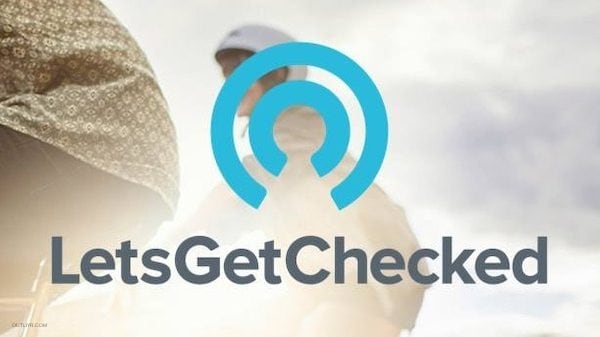 Overview
Test Type: Blood, saliva
Biomarkers + Personalization: 6 biomarkers
Available: USA
Optimal Frequency: 1X annual
Support: Phone, Zoom, email
Notable: Simple panels combined with virtual consultations and online pharmacy in one place
Typical Price + Discount: $199
Impact: ☆☆
Overall Rating: 3.65
LetsGetChecked was an at-home lab testing company that's branched out to additionally offer 24/7 virtual consultations and prescription medication delivery. Their most popular testing categories are:
Sexual Health
Women's Health
Men's Health
Wellness
Coronavirus
This company has grown tremendously in recent years.
Recent updates earning it positions in media and providing at-home health testing kits to organizations:
TechCrunch
CNBC
Cosmopolitan
CTV News
360 DX
Bloomberg
Amazon
hims & hers
NCSD
University of Virginia
Berkshire Hathaway Inc
Humana
Although this service is popular in the biohacking community, the panels are quite basic and don't test nearly as many biomarkers as other brands. However, this is a go-to for sexual health and infection testing.
Most impressive, however, are LetsGetChecked's stats:
2,500,000 patients
3+ million tests performed
50 biomarkers analyzed
~250,000 abnormal results detected
$283 million in funding raised
Theoretically, this should result in a highly robust service, rich with actionable reports. They've nailed the professionalism, with a custom app available to users and text message updates of your order processing status.
2-5 day turnaround is fairly fast for actionable labs too. Then, you get free support to help you through your results.
LetsGetChecked doesn't accept insurance, but will take FSA and HSA cards. My biggest complaints are threefold. These reports aren't all that actionable (you'll have to do quite a bit of research), LGC only offers ~30 tests, and they're considerably more expensive than other platforms.
If you want the convenience of at-home testing, online prescription fulfillment, and virtual medical consultations all in one, LetsGetChecked is certainly worth considering.
Use the exclusive code URBAN for 10% off
Labcorp OnDemand
Overview
Test Type: Blood, urine
Biomarkers + Personalization: Unknown
Available: USA
Optimal Frequency: 1-2X annually
Support: Email, chat
Notable: Well-established and relied on by medical professionals
Typical Price: $169
Impact: ☆☆☆
Overall Rating: 3.4
Labcorp is one of the oldest diagnostic testing companies, founded back in 1969. It's one of two blood-testing industry giants. Labcorp employs ~70,000 people globally and processes 3 million samples each week.
Although they're a laboratory, Labcor OnDemand also sells seven completely at-home kits. Their most popular products, however, are reasonably priced health panels. These include:
Women's Health Panel
Men's Health Panel
General Health Blood Panel
Comprehensive Wellness Blood Panel
Vitamin Deficiency Blood Panel
Labcorp's results certainly look prettier than the industry standard several years back. That said, they're not at all actionable. You're on your own to determine how to address any sub-optimal biomarkers.
The website itself is decent for a lab testing company, but certainly not elegant or modern. Figuring out exactly which biomarkers come in the panels takes a bit of detective work and research. Not time efficient at all.
Labcorp does accept HSA and FSA. Overall, their prices are decent.
Labcorp OnDemand is only a good option when on a major sale or if you find a test not available elsewhere.
Use the exclusive code URBAN for 10% off
imaware

Overview
Test Type: Blood
Biomarkers + Personalization: 9-10 biomarkers
Available: USA
Optimal Frequency: 1-2X annual
Support: Email
Notable: Simple and affordable true at-home blood testing panels
Typical Price: $169
Impact: ☆☆☆
Overall Rating: 3.85
Joining the industry in 2017, imaware is a newer company. They specialize in laboratory testing to monitor wellness. This brand began out of a need to modernize antiquated health testing options. imaware's mission perfectly matches that of any health-optimizing bioharmonizer, "our goal is to empower people with better health data to prevent disease, improve performance, and ultimately live longer and happier lives."
Their website is modern, and they have excellent educational content (check out their "health hacks").
imaware features a highly credentialed medical team with training at Stanford Medicine, Harvard Medical School, UC SanDiego Health, Mount Sinai, University of Chicago and the Knight Cancer Institute.
This is another true at-home wellness testing service, and their core offerings include:
Health & Wellness Panel
Celiac Disease Panel
Vitamin D Test
Prediabetes / Diabetes Screening Panel
Heart Health Panel
Immunity Defense Panel
Hormone Tests
Unfortunately, imaware only carries 11 total tests. Since it uses at-home blood testing technology, even its most comprehensive panels only measure 10 biomarkers. The reports you get back are fairly simple. You get an overview, details, test background, recommendations, and additional learning resources.
They use four unique blood collection methods to optimally preserve your sample (increasing the accuracy of your reports). imaware claims to have 250,000+ satisfied patients so far.
imaware prices are middle-of-the-road but these tests and panels often go on large sales (there's a site-wide 20 percent off deal right now). Like many of the others on this list, imaware accepts HSA & FSA but not insurance.
I would go for imaware tests if you want a basic at-home panel and get it while on sale.
Use the exclusive code URBAN for 10% off
Nutrisense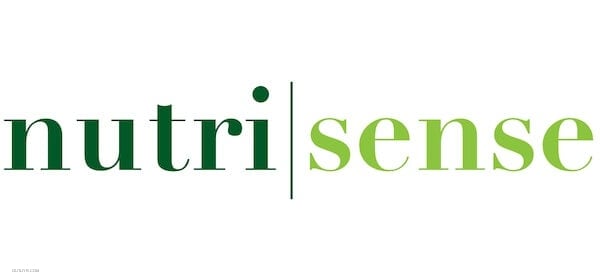 Overview
Test Type: Blood
Biomarkers + Personalization: Blood glucose
Available: USA
Optimal Frequency: 1-2X annual
Support: Email, chat
Notable: Concierge 24/7 blood sugar tracking to find "health foods" that derail your unique body & mind
Typical Price + Discount: $174—$325 using code URBAN
Impact: ☆☆☆☆
Overall Rating: 4.07
Launched in 2012 by a dedicated group of wellness enthusiasts, Nutrisense is a company that has mastered one particular test: glucose monitoring. Giving your scores 24/7, helping you optimize one of the most important biomarkers of performance, recovery, and longevity.
Usually, these devices are for diabetics looking to manage blood sugar and insulin levels. Nutrisense is one of several companies making "continuous glucose monitors for biohackers and health optimizers".
I love a few things about Nutrisense. First, they've always led with competitive pricing. Second, the app is powerful and helps you actually use your data to make smarter decisions. Third, and most unique, Nutrisense offers a complimentary dietitian with your first order.
Now, I've been doing this for a while and know blood work well. I didn't expect to use this perk. But my dietitian was proactive and reached out to me. She answered my questions and held me accountable when I had a holiday sugar binge (luckily I used blood sugar stabilizing supplements).
I expected to learn about the hidden sugars within my usual foods and condiments. Instead, I discovered the magnitude of the stress (that I "didn't have") and the immense power of walking to quickly and dramatically drop my blood sugar.
Someone from Nutrisense's team of 70+ dietitians will hand-personalize a lifestyle plan adapted to you and your goals. Customizing meals, calorie intake, macronutrients, physical activity, and stress management recommendations.
Testing your lifestyle and eating habits is essential to uncover hidden things sabotaging your weight loss, athleticism, and cognitive performance — only Nutrisense offers deep customization with a real (FREE) dietitian.
Use the exclusive Nutrisense code URBAN for $25 off
Base
Overview
Test Type: Blood, saliva
Biomarkers + Personalization: 19 biomarkers
Available: USA (currently)
Optimal Frequency: 1X annual
Support: Email
Notable: At-home health coaching program
Typical Price + Discount: $450 base bundle + $160.05 improvement program
Impact: ☆☆☆
Overall Rating: 3.8
Just under twenty years ago, Lola Priego created Base to simplify at-home health and wellness testing for the consumer. Without sacrificing data or the most impactful blood tests and panels.
They've been featured in:
Forbes
Vogue
The New York Times
Wall Street Journal
WELL + GOOD
They offer two programs. The first and least advertised is their Personalized Starter Test which comes out to just $59.95.
Base's flagship product is the Base Complete Bundle. This kit contains 8 tests that measure a combined 19 biomarkers. Each collects the most effective and accurate type of sample.
Though they accept HSA and FSA, at $450, it's certainly not cheap. But here's the thing. You're required to enroll in the "2-Month Improvement Program" which includes 2 Goal retests, 2 Health coaching sessions, a custom nutrition & lifestyle plan, and grocery & product recommendations. This comes at the cost of an additional $160.05, making the total $610.05.
This service really is the closest you get to biomarker-based online health coaching. Viewed through that lens, $610 for the testing and two months of coaching isn't a bad deal.
I recommend Base for those looking for an affordable at-home, data-driven health coaching service.
Use the exclusive code URBAN for 10% off
Top Diagnostic Tests Used By Licensed Health Practitioners
Many of the most effective tools, tests, and services are only available to registered clinicians. Therefore, they're unavailable to us consumers.
As you'll see below, there are some examples and simple workarounds.
GI Map
GI-MAP is the original gut health test, and the only one approved by the FDA. It detects parasites, bacteria, fungi quantitatively, and more through the use of quantitative polymerase chain reaction (qPCR) technology. Practitioners love it because it's one of the few tests that actually quantify your results.
GI-MAP is used to understand all kinds of conditions:
Autoimmune diseases
IBS/IBD
Digestive complaints, diarrhea or constipation
Brain fog
Skin problems, like acne and psoriasis
Mood disorders, depression, and anxiety
Diabetes and weight loss issues
The quantitative nature of the test is what makes it stand out to best understand the clinical significance of dysbiotic patterns and levels of pathogenic organisms.
Unfortunately, it's only available to licensed health practitioners. Partially because GI-MAP results are challenging to interpret and use. I did come across a few direct-to-consumer options, but I have not personally tested any of them:
Organic Acids Test (OAT)
Organic acids are chemical byproducts that result from metabolism and get excreted through the urine. The Organic Acids Test (OAT) gives a thorough metabolic snapshot of many factors impacting your overall health. Things like mold colonization, neurotransmitter imbalances, oxidative stress, vitamin & mineral deficiencies, oxalate issues, gut dysbiosis, and much more. Those with chronic illnesses or conditions excrete abnormal organic acids.
Some of the more common causes include antibiotic use, diets high in sugar, immune imbalance, prior infection, and genetic variations.
Basically, this is an excellent test to dig deeper into finding the root cause of conditions and symptoms.
OAT is usually only available to doctors. Some lab testing companies have gone direct to consumer. This service has a basic and also a comprehensive OAT.
BiomeFx
BiomeFx is a newer gut microbiome analysis company using industry-leading CosmosID®️ technology to sequence the whole genome. Several things make them stand apart. First, they differentiate between alpha-diversity (species within your own body) and beta-diversity (species compared to a healthy population). You also get reports and scores for Microbiome's Resilience, Gut Infection Analysis with actionable steps to address issues, and disease risk correlation.
Using BiomeFx, you'll learn your:
Levels of 10 vital keystone species
Levels of 34+ pathogens
Existence of microbial cross-feeding relationships
Analysis of 20+ microbiome functions
They also sell one of the only Vaginal Microbiome testing kits.
It's still a very young company, but the technology, reports, and results look quite promising. The primary issue is that they're not yet available to consumers.
Doctor's Data
Established in 1972, Doctor's Data is one of the most popular platforms health practitioners use to order lab tests. This is because they have a wide variety of tests and an online dashboard for medical providers to work with their patients.
Aside from that, there isn't anything all that special about this service. It's just good to know as you'll come across the name often.
While Doctor's Data does have some proprietary tests, many can be found (and purchased) on other direct-to-consumer services.
Other Useful Tools
Lab testing can be incredibly useful. It can highlight exactly what's out of balance and provide you with all the necessary remediation steps.
But these tests come with a significant downside. Your results reflect the state of one (in rare cases, several) sample.
The body is a cybernetic system, influenced by everything. From your home environment to your sleep quantity and quality, to movement practices, to meal timings and composition, to light exposure.
What if you could get biomarker data, conveniently, on a daily basis?
Personal Wearable
Despite potential inaccuracies compared to clinical testing, I am a huge proponent of wearables.
Benefits of self-quantification through wearables include:
Less expensive (usually)
Daily insights
Actionable recommendations
Spotting trends quickly
Real-time biofeedback
The true power of wearables is they help you strengthen the felt sensation of cause and effect. For example, feeling irritable after under-recovery from exercise. Or how certain foods make you sleepy.
Most importantly, they help your spot lifestyle trends and enable you to easily take action.
Some of the best wearables to understand and take action on your biomarkers include:
These systems generate a gold mine of information. As they continue to improve educational material, you'll gain unparalleled insight into the inner workings of your body.
A wrist-mounted supercomputer more useful than industry-leading lab tests several decades ago.
Biohacker's Guide to At-Home Health & Wellness Testing For Peak Performance
Chronic disease and symptoms clearly indicate major biological issues.
By then, the required fixes are more:
Draining the zest out of life, leaving you feeling stuck and performing sub-optimally.
These are usually preventable, and in the early stages, you might not notice anything out of the ordinary.
Major technological advancements have made proactive health seamless and more affordable than ever.
All it takes is occasional testing to verify everything's working properly.
A well-designed health optimization plan will include basic health testing:
Wearable
DNA
Blood
Gut
Hormones
Micro-nutrient evaluation
Epigenetics
These are the very core. Many of these tests are available online, and they ship at-home testing kits directly to your home.
Perhaps you already believe you have an issue. In that case, you can also add more specialized testing:
Continuous glucose monitoring (CGMs) — determine the impact of your diet and uncover any problematic "health" foods
Organic acids testing (OAT) — uncover issues with toxic mold, vitamin & mineral deficiencies, neurotransmitters, oxidative stress, oxalates, gut dysbiosis
Hair mineral analysis (HMA) — affordably identify nutrient deficiencies and toxicities like heavy metals
Of course, this is just the tip of the iceberg.
Staying healthy doesn't have to break the bank. New platforms are constantly increasing competition, driving down prices, and making your data even more actionable.
Over to you.
What am I missing? What health optimization tests are your essentials? Drop a comment below and let's start a conversation!