Quality sleep is the undisputed foundation of performance and quality of life:
Brainpower and cognition
Memory
Learning
Athleticism
Productivity
Social connection
Beauty
Anti-aging
At the same time…
All the fancy biohacks and designer molecules work well, and I use them often.
But here's what the pros don't tell you…
Using these without first mastering your sleep leads to lackluster results. Wasting time and money while potentially wearing down your body.
Sleep is the world's most powerful brain-enhancing nootropic
Click To Tweet
It's the switch between ordinary and optimal living.
And the sad part…
Most people have no idea they have an issue with sleep.
I thought I slept fine until I used some quantification systems.
During my research, I was shocked by the terrible suggestions turned up by Googling "best nootropic sleep aids".
I tried all kinds of things, from the strongest sleep pills to the top over-the-counter natural sleep aids. Then I meticulously tested the latest sleep technology and supplements specifically designed to increase both sleep quality and quantity.
Many of them didn't work, or in some cases, actually worsened my sleep.
Then I honed in on the other ones. The ones I still use.
These days I feel and perform better than ever. I've burned body fat despite exercising less. When I use my personalized brain performance supplements, they're stronger and smoother.
So in this post, I want to share what I view as the best, strongest, natural sleep aids. You'll learn about top sleep nootropic products, as well as the individual over-the-counter ingredients.
The Very Best Sleep-Transforming Formulas
These are the proven pre-made sleep-aiding formulas that work.
Consistently, across most users.
They also contain multiple beneficial sleep molecules, so you don't need to have a closet full of miscellaneous powders and pills.
I personally use one of these products most nights.
Sleep Breakthrough
I've used countless different sleep pills, supplements, ingredients, drugs, and formulations. Usually, they're either mild or too powerful to safely use nightly. BiOptimizers is known for best-in-class supplements across every category they enter. These are some of the top (and highest-rated) supplements on Earth.
55+ different formula prototypes later, BiOptimizers' Sleep Breakthrough released a naturally neon blue elixir. This one has several unique advantages over typical sleep drugs:
Full therapeutic dosages of each ingredient without needing 10 or 15 capsules
Easily find your unique perfect dose
Influences 5 different pathways and supplies precursors to naturally support sleep
Contains pharmaGABA, the most powerful yet safe "molecule of chill"
Soothes brain waves
Safely amplifies the restorative effects of sleep on the body and mind
The formula contains a superior superfood called spirulina, as well as clinical doses of l-theanine, pharmaGABA, and minerals (zinc, magnesium, vitamin B6), glycine, taurine, and bamboo leaf extract. Plus, they add specific cofactors to amplify the effects of the product.
Since it's melatonin-free, it's awesome for nightly use. Then, Sleep Breakthrough's lightly sweetened with a zero-aftertaste protein nicknamed "the miracle plant" along with a pinch of the highest-quality, low-aftertaste stevia.
Since I discovered it, Sleep Breakthrough has become my go-to sleep supplement due to its powerful effects, delicious taste, superior ingredient formula (and dosing), and suitability for nightly use.
Use the BiOptimizers exclusive promo code URBAN to save 10%
Dream Optimizer
Formulated by a popular brain supplement company called Nootopia, Dream Optimizers is my secret weapon against middle-of-the-night wakeups. I call it "knock-out spray". Before creating it, their master formulators carefully researched and tested each ingredient both standalone and then how it worked when combined in the formula.
So although it "knocks you out", it's still gentle, safe, and doesn't cause grogginess.
From my Oura ring data, I discovered that it's an excellent tool to maximize the key regenerative stage of sleep — Rapid Eye Movement (REM). REM is the genius stage of sleep, when your brain dreams, repairs, generate ideas, and processes emotions.
Sleep Breakthrough is comprised of natural botanicals, with additional novel ingredients. You get a tiny, sleep-optimizing 0.021 milligrams of melatonin (most supplements contain 3.0-10.0 milligrams). Mimicking your natural production. It also contains essential oils, poppy seed extract, and other ingredients including one called prolong liquid 2.0.
Although they recommend a dose of 3-6 sprays, when I'm wide awake at 2-4 AM, 1-2 sprays help me sleep in to my alarm. And I awake feeling awesome. But that's just one use. You can also use it to:
Fall asleep fast
Reduce jet lag
Lucid dream
Offset low-sleep nights
I had low initial expectations, but Dream Optimizer is the fastest-acting, strongest, multi-purpose, side-effect-free sleep supplement that I've used.
Use the BiOptimizers exclusive promo code URBAN to save 10%
Affiliate Disclosure: This post contains affiliate links, which means Outliyr LLC gets a small commission if you buy (at no cost to you). Thanks for your support!
Restore Pills
Renue by Science is one of the hottest brands bridging the gap between peer-reviewed academic research, and the practical tools we consumers can use to improve our quality of life. After massive demand for sleep support, they finally released Restore PM to help us with this key facet of health & performance.
What sets them apart is their manufacturing quality standards (you'll find CoAs available for every single product they sell), solid customer support, unique formulas, and most importantly, their "liposomal" supplement absorption enhancing technology.
Liposomes essentially help the active ingredient exert stronger effects and last longer. Basically, you get more benefits, for longer, and greater "bang for your buck".
This one is in capsule form. Less messy, easier to store, more convenient, and ideal for travel.
Each Restore PM capsule contains:
150mg Liposomal GABA
100mg Liposomal 5-HTP
75mg Liposomal Apigenin
65mg Liposomal Glutathione
3.5mg Liposomal Melatonin
The Restore PM formula reduces sleeplessness, waking up too early, and multiple parameters of sleep quality. For some people, melatonin causes middle-of-the-night wakeups. Note that because it's in liposomal form this formula shouldn't.
I like that they stacked melatonin with apigenin.
Restore PM are long-lasting sleep pills (including melatonin) that work better than most drugs yet without depleting the body.
Use the exclusive Renue by Science code GVQCUKN6 for 15% off
Renue Restore Gel
Renue by Science (RBS), the same company mentioned previously, also makes Restore in a gel liquid form.
Gels do have some tradeoffs. Ideally, you place the gel under the tongue for about 30 seconds. This accelerates absorption and how fast you feel the effects. Secondly, you can precisely find your ideal dosage by testing anywhere from 1-6 pumps.
Gels should be refrigerated for max potency and are more difficult to travel with.
Although it shares the same name, this one has some distinct differences. Such as the formula and dosages.
Each serving (1mL) of Renue Restore Gel contains:
8mg Liposomal GABA
2.5mg Liposomal Melatonin
1mg Liposomal Glutathione
Although it's a simple formula, you're getting extended-release liposomal versions of each ingredient. Restore Gel also does not contain 5-HTP or Apigenin, so anyone sensitive to either should choose the Gel over pills.
There was also a study done on this particular product.
Participants using a half dose reported:
50% increased total sleep duration
75% of users preferred Restore over placebo or nothing
75% of users averaged 50% fewer wakeups throughout the night
Restore Gel is a simple formula that's great for personalized dosing, faster onset of relaxation, and long-lasting effects.
Use the exclusive Renue by Science code GVQCUKN6 for 15% off
Qualia Night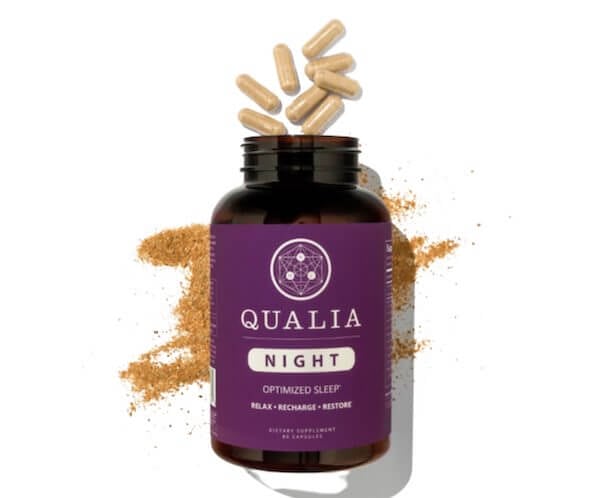 Neurohacker was one of the first companies to sell cognitive enhancing supplements, with their classic nootropic product "Qualia Mind" (I still have a bottle on the shelf behind me). They quickly garnered a reputation for taking a systems biology approach to supplementation.
Like Nootopia, rather than forcing specific outcomes with particular ingredients, instead, they provide the body with all the raw materials to best perform specific functions. They tasked their formulation team with revolutionizing sleep enhancement. Several years ago, Neurohacker unveiled Qualia Sleep.
This patent-pending, non-sedating formula works differently than most. Although the label contains 25 ingredients (too many to list here), unlike most companies, they actually list exact dosages.
Neurohacker suggests taking four capsules around four hours before sleep. Sleep promotes the production of the chill neurochemical, GABA. It also rebalances hormones with herbal adaptogens, functional mushrooms, polyphenols, neuro-lipids, cellular antioxidants, and more.
Neurohacker recommends using the product 5 nights per week and taking any 2 off. They're so confident you'll like it that they offer a full 100-day money-back guarantee.
I like this formula, when I remember to take it well before sleep. Sleep nicely replicates that post-long day fatigue that makes sleep inevitable. Unfortunately, most of the time I don't even think about sleep until an hour or so before.
If you can remember to use these natural sleeping pills ~4 hours before bed, you'll understand why Qualia Night is a crowd favorite.
Use the exclusive Qualia promo code URBAN to save 15%
Affiliate Disclosure: This post contains affiliate links, which means Outliyr LLC gets a small commission if you buy (at no cost to you). Thanks for your support!
Performance Lab Sleep
From the same team behind the internet's most popular natural nootropic supplement, Mind Lab Pro, comes a new natural sleep aid called Performance Lab Sleep.
Their formulation team took the smart approach of procuring the ideal sources and precursors for the best sleep molecules. Again, taking a systems biology approach to supplementation.
Performance Lab Sleep contains:
100mg Magnesium+
100mg Sea Buckthorn
500mg CherryPURE®
250mg L-Tryptophan
These ingredients synergize to have the body naturally increase its production of all the necessary sleep compounds. L-Tryptophan together with Sea Buckthorn and CherryPURE boosts serotonin. Which later converts to melatonin.
Plus, CherryPURE is the strongest form of tart cherry, which has a naturally high concentration of (low-dose) phytomelatonin.
Then, this proprietary form of magnesium contains both magnesium glycinate which provides the sleep-enhancing benefits of magnesium and glycine. Then, the NutriGenesis® form provides elemental vitamins, minerals, and amino acids, and probiotics. All in one.
Just take two capsules about 30 minutes before sleep. Safe for nightly use.
Performance Lab Sleep is a bioharmonous safe and useful sleep aid suitable for nightly use, but just not quite as powerful as some of the others.
Best Sleep-Aiding Ingredients
Perhaps you don't want a pre-made product.
Formulating your own sleep supplements has its tradeoffs:
| DIY 📐 | Pre-Made 🏷️ |
| --- | --- |
| Cheaper | Convenient |
| Precision Dosing | Proven |
| Isolating Effects | Customer Support |
| Exact Formulas | Guarantee |
| Reusable Ingredients | Travel-Friendly |
| Simplicity | Lab-Tested |
Personally, I use both pre-made products and also keep my own spare ingredients on hand. That way I can easily tweak the formula depending on my particular goals and needs.
If you're looking for the best sleep supplements and ingredients, look no further.
Full-Spectrum Hemp
Although our current prohibition has demonized hemp, it's actually required by the body to function optimally. We have something called the Endocannabinoid System (ECS) which is basically the master regulator of all other bodily systems. It's like the CPU of the body. We have many ways to nourish it, and full-spectrum hemp is the very best.
I haven't found a stronger natural sleep aid. Full-spectrum hemp contains over 112 cannabinoids (CBD and CBN are especially relevant for sleep), terpenes, and other constituents. Research, as well as overwhelming anecdotal experience and quantified wearable data, link these constituents to improved sleep quality.
Unsurprisingly, ECS signaling helps regulate the sleep-wake cycle and overall circadian rhythm.
But it's not all the same. You'll want to find a company that tends to the soil, light, and water of the plants. That dries them properly to prevent mold. Then, that third-party tests each batch for purity and potency. The best products also do something about bioavailability. Stomach acid degrades most of the cannabinoids, terpenes, and other bioactive.
I've tried over 15 different hemp-based products, and there's one I use that's effective, safe, and well-absorbed.
No matter the other ingredients, full-spectrum (non-psychoactive) hemp is foundational to any sleep stack I make or use.
Use the Ojai Energetics promo code URBAN to save 10%
Magnesium
Nearly 90% of Americans have sub-optimal magnesium levels due to depleted soils, food processing, and modern stress. Even more among high-achievers for multiple reasons. Stress actually further depletes magnesium. As does spending time in gamma brainwaves associated with peak performance and flow state.
This mineral is also one of the most important nutrients required for the body and mind to function well. It's a crucial part of 3,000+ biochemical processes. Deficiency has serious consequences.
Coach to 100X Olympic gold medal recipients, Charles Poliquin, ranked it as his top supplement.
Magnesium is normally considered for its role in relaxation, minimizing stress, and calming down. Indeed, it improves sleep issues related to stress hormones (cortisol) and general stress.
Independent of that, newer research also suggests it improves the most restorative stages of sleep.
Regarding sleep, magnesium improves multiple parameters:
When I began supplementing magnesium, my Oura ring consistently showed personal record deep sleep scores. It also helps me quickly, safely, and effectively shut down overthinking.
To get the best absorption and effects, you'll want to find a magnesium product that includes these cofactors:
Vitamin B6
Manganese
Monoatomic elements
Humic acid
Fulvic minerals
Magnesium is the starting point I recommend to virtually everyone interested in improving their sleep… just make sure to get the right all-in-one product.
Use the BiOptimizers exclusive promo code URBAN to save 10%
DHH-B
DHH-B is an ingredient recommended by longevity scientist and my friend, Ryan Smith of TruDiagnostic. Dihydrohonokiol-B is a highly concentrated (up to 20X stronger) metabolite of magnolia bark extract (also called honokiol). It does everything Honokiol does, but better.
For ages, magnolia bark has been an integral ingredient in different forms of traditional medicine. I discovered it when researching potent anti-anxiety nootropics. But it also has sleep-enhancing, anti-inflammatory, anti-stress, weight loss, neuroprotective, and brain benefits.
In fact, one study even favorably compared its anti-anxiety potential to the benzo Valium.
So it stands to reason that DHH-B would improve sleep impairments associated with rumination, worry, and fear of the future.
My personal use and other research, however, suggest that it helps with general sleep quality. Interestingly, it appears to also activate endocannabinoid receptors, inhibit adrenaline and cortisol, and boost GABA levels in the brain.
DHH-B (upgraded magnolia bark) flies under the radar, but it's one of the coolest and strongest anti-worry + sleep-enhancing aids.
Theanine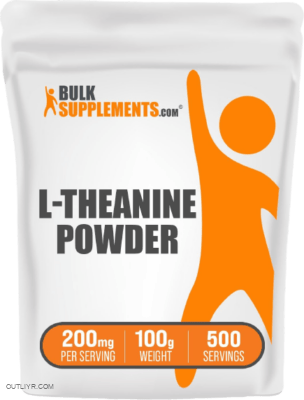 If you're going the natural route, you'll inevitably come across an amino acid called L-Theanine. In fact, it's a key ingredient in several of the above formulas. This calming extract from tea leaves reduces stress and worry associated with low-quality sleep. It also offsets caffeine-induced sleep disruption.
Theanine is one of the original nootropics used to smooth out the jitters and unpleasant effects of caffeine. I, and many neurohackers, have used it almost daily for many years. It works consistently, and tolerance does not build. It shifts the mind into an alpha-brainwave dominant relaxed state.
Theanine calms the mind without drowsiness. It also encourages the production of the inhibitory neurochemical, GABA. Plus, theanine improves and intensifies dreaming.
Yet it's also non-habit forming, non-stimulating, and non-sedating.
Overall, it's an excellent dual-use ingredient to:
Balance stimulating ingredients
Theanine belongs in any supplement pantry due to its broad benefits, excellent safety profile, and many uses (including enhancing sleep).
Glycine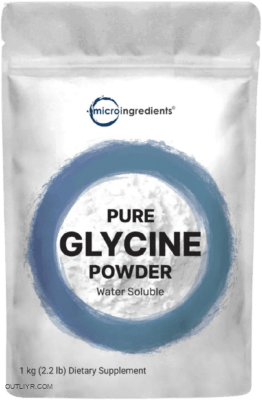 Glycine is another conditionally essential amino acid that naturally occurs in certain foods and supplements (especially collagen). This molecule is gaining attention for its myriad longevity, beauty, and sleep benefits. In fact, of the 20-23 amino acids, it's likely #1 in each of those categories.
Depending on its location in the brain, it can be both excitatory (stimulating) or inhibitory (dampening).
Glycine soothes and calms our central nervous system (CNS) helping us wind down and prepare to transition into sleep. It works in both the brain and the body. In the brain, it's inhibitory and slows down mental processes. Glycine also helps reduce body temperature, which leads to falling asleep faster.
Supplementing glycine also improves sleep quality and rejuvenation.
Like some of the other sleep aids on this list, it resets the circadian rhythm by interacting with the body's "master clock", the suprachiasmatic nucleus (SCN).
Glycine is another cheap, multi-use, safe, delicious, powder that I consume most nights for better sleep, longevity, beauty, and much more.
GABA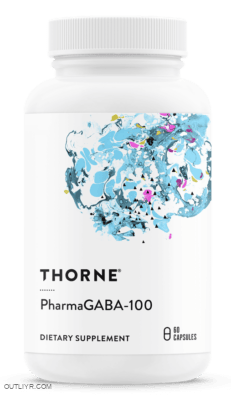 We've talked about GABA multiple times throughout this post, and that's because it's the brain's chief inhibitory neurotransmitter. It acts like the brake pedal to counteract the primary excitatory neurotransmitter glutamate.
Calming the mind to transition into sleep. GABA is also an amino acid supplement too.
GABA improves:
Sleep latency (time to fall asleep)
Sleep efficiency
Deep sleep
Drowsiness
Stress response
Nervous system relaxation
Human Growth Hormone production
Endorphin production
Unsurprisingly, insomniacs and those with higher levels of anxiety tend toward GABA deficiency. You can use the free Braverman test to determine your neurotransmitter dominance and deficiencies.
Most forms of supplemental GABA, however, struggle to pass through the blood-brain barrier to exhibit strong effects in the brain. There's one notable patented exception called pharmaGABA.
To get the greatest effects, you'll want to combine GABA with:
Activated Vitamin B6 (P5P)
Taurine
Zinc
Together, these supplements enhance the conversion of the conversion enzymes and the bioavailability of GABA. That's why Sleep Breakthrough contains each.
GABA, especially pharmaGABA, is a literal "chill pill" that shifts the body and mind into rest and relax mode, but for the best effects, you'll want to combine it with specific cofactors.
Phenibut
Phenibut is a neuropsychotropic drug originally developed by the Russians in the 1960s as an anti-anxiety aid for cosmonauts. Despite that, it's in the regulatory grey zone in most of the world. This drug is a combination of nootropic, anxiolytic, and sleep enhancer all in one.
Basically, this is the same GABA molecule described above with the addition of a phenyl group (that's as much chemistry as we'll get into). That extra ring helps the molecule cross the blood-brain barrier and increases GABA levels in the brain. Something the original molecule causes only indirectly through the vagus nerve.
Phenibut also stimulates the brain's dopamine receptors. Inducing mild euphoria.
Sleep-wise, phenibut is hands-down the strongest drug I've used. I knock out for an entire eight hours whenever I use it. I fall asleep faster, stay asleep, and wake up with a nice energetic glow.
My Oura ring sleep tracking wearable shows impressive and consistent sleep and recovery benefits on the nights I use phenibut. It's also the holy grail of powerful, pharmaceutical-grade sleeping pills.
There's just one main issue…
Addiction.
I never use this substance more than 1-2X per week. There are all kinds of horror stories of people using high doses daily and becoming addicted. The withdrawals are nasty. So anyone with an addictive personality should steer clear.
Also, never use phenibut with other sedatives or alcohol. Combining it with others is downright dangerous and potentiates the effects.
I use phenibut ~1X weekly and it's by far the strongest sleep nootropic I've tried, since regular use can cause addiction, those with any predispositions to addictions should definitely avoid it.
Use the exclusive Pure Rawz code URBAN for 7% off
Kava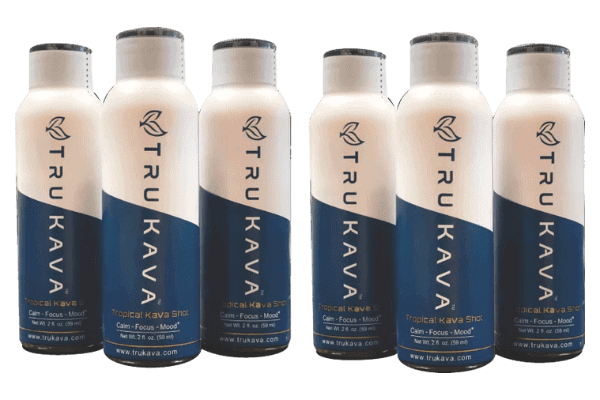 For over 2,000 years, kava has remained a drink prized in the South Pacific Islands. This is a special root (different than "kava kava") that's processed into either a powder, capsule, or drink. It induces a pleasant buzz that resembles alcohol but without sloppiness, toxicity, or stupor. In addition to the euphoria and social connection, kava is commonly used to promote sleep.
Kava relaxes the mind and muscles and facilitates the transition into the restorative stages of sleep. Certain strains have sedating properties. The analgesic, muscle relaxing, and anti-stress properties together make kava a viable option to mitigate many of the most common factors that interfere with restorative sleep.
In addition to the beneficial hormonal regulation, constituents within kava shift the brain into a state conducive to sleep and regeneration. Beta brainwaves associated with stress, work, focus, and productivity drop, while the brainwaves of great sleep (alpha, theta) increase.
Quality kava improves:
Sleep latency
Total sleep duration
Wake-ups throughout the night
Mood
I keep my backpack stocked with at least one shot of kava at all times. Several years back, I used it to save the day. Someone was having a panic attack, and the kava completely settled them down within a few minutes.
High-quality kava is an excellent choice for insomniacs and those with racing thoughts, as it rapidly shifts the brain and body into an ideal state for sleep.
Use the code URBAN to save 10%
Melatonin XR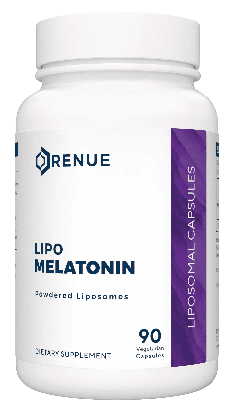 Melatonin is a hormone produced by the pineal gland in the brain and is also abundant throughout the gut. It's one of few hormones that are sold over the counter, and despite what you've heard, there are a ton of myths surrounding this sleep aid.
Unlike every hormone, however, the latest science suggests it is not subject to typical feedback loops. Meaning that even if you supplement it, your body will still continue producing melatonin.
Melatonin, in fact, is the number one dietary supplement used for sleep. It's also so much more than just a sleep hormone.
Melatonin is one of the body's most powerful antioxidants. It protects mitochondria from damage.
Melatonin is also one of the chief sleep-wake cycle (circadian rhythm) signaling molecules. Production increases in the absence of light, and this sends out a cascading signal to slow down the body for sleep.
Now here's what you probably don't know…
Ideal melatonin dosages for sleep range from 0.01-0.3mg. Most supplements, however, contain 3.0-10.0mg. Up to 1000X more than necessary. High doses have other uses, but sleep levels are quite low.
There's one other important caveat.
Melatonin naturally gradually builds throughout the night and then slowly declines towards morning. Melatonin supplements, however, cause a quick spike and decline. Not at all bioharmonous. There are two primary solutions.
Plant-derived melatonin supplements naturally come in very low concentrations and are better tolerated by the body. We saw one example of this (CherryPURE) in a previous product.
The other is low-dose extended-release melatonin. Some companies sell dosages under 1mg specifically designed to keep melatonin levels high throughout the night.
Quality, properly dosed melatonin (ideally extended release), is the number one sleep aid used globally for a reason.
Use the exclusive Renue by Science code GVQCUKN6 for 15% off
Ashwagandha
Although not technically a sleeping pill, Ashwagandha is one of my favorite supplements. It's a time-proven herbal adaptogen that's central to the oldest known medical system (Ayurveda). As a true adaptogen, it fulfills very specific criteria.
Including outstanding safety, modulating the HPA axis, improving the stress response and hormones, and rebalancing the body.
Of course, Ashwagandha has potent relaxing effects and makes falling asleep easier. Manufacturers standardize it to different constituents, and the extract you buy will determine the dominant effects. Two of the most common Ashwagandha extracts include KSM-66 and Sensoril.
Like many of the others, sleep quality enhancement partially comes from offsetting the effects of stress. But that's not all. The glycol-withanolides within Ashwagandha exhibit potent GABA-A activating effects.
This explains the countless anecdotal reports of Ashwagandha improving sleep latency, deep sleep, and nighttime awakenings.
Ashwagandha is one of the most widely used and favorite adaptogenic herbs due to its anti-stress, relaxing, and sleep-promoting benefits — all with an incredible safety profile.
Tryptophan
L-Tryptophan is an essential amino acid famously blamed for the "post-Thanksgiving" lethargy. While you can certainly get some from certain foods and drinks, supplementation is generally easier. Tryptophan is another one of the classic nootropics used to enhance sleep.
The primary mechanism explaining how L-Tryptophan works is fairly straightforward. Essentially…
Tryptophan —> increases serotonin —> increases melatonin
We cannot directly supplement with serotonin, so we either can use the precursor, tryptophan, or melatonin.
Supplements containing this ingredient are routinely used to help improve mood (and conditions associated with impaired mood), as well as insomnia.
I notice that tryptophan induces feelings of sleepiness and laziness but doesn't actually deepen my sleep all that much.
Tryptophan is a common ingredient in sleep formulations because it reliably induces feelings of sleepiness.
Lemon Balm
Lemon balm is a nootropic herb commonly found in "sleep aid" teas. The usual purported benefits include relieving stress, sleep disturbances, insomnia, head pain, and others. It's another natural anxiolytic.
Constituents within lemon balm include triterpenes, flavonoids, phenolic acids, and tannins. One of which is called Rosmarinic acid. RA both improves blood flow and slows the breakdown of GABA. Resulting in higher circulating levels of the calming neurotransmitter.
Boosting GABAergic activity reduces night awakenings, increases deep sleep, and helps us fall asleep faster.
As a supplement, it stacks nicely with other GABAergic substances. Although I prefer to drink it in evening teas rather than supplementing. I find the effects of lemon balm extract alone quite underwhelming.
Lemon balm extract is a gentle sleep aid to relieve stress and slightly increases GABA and you can find it as an ingredient added to many "sleepy time" teas.
Honorable Mention Sleep Aids
These ingredients and supplements are good, but for different reasons, they don't make my list of the very best.
Oleamide
Oleamide is a supplement that I only recently discovered. It seems to improve sleep by activating the endocannabinoid receptors. In particular, this increases what's dubbed "the bliss molecule", formally known as anandamide.
Similar to adenosine, Oleamide accumulates during periods of sleep deprivation and is likely another mechanism to encourage sleep. Oleamide should promote faster sleep onset and total duration. Since we're still not sure how it impacts sleep architecture, it's not my first choice.
Using Nootropics to Improve Sleep Quality & Duration?
Sleep is the most important thing you do every 24 hours. No other activity has nearly the biological R.O.I.
This is the time when all the repair, regeneration, and growth occur.
Yet most of the biological optimization industry has focused on producing novel stimulants and focus-enhancing nootropics that put us into an artificial state of stress.
I'll continue drinking my Genius Coffee and using these awesome nootropics. They certainly improve my quality of life.
In the last few years, I made a significant breakthrough discovery.
A good night of sleep results in the same (or greater) productivity than when I'm focused exclusively on nootropics.
So I flipped my approach. I now focus on maximizing my recovery.
The most important supplements I take now, are the ones that amplify the benefits and depth of my sleep. For an enhanced experience with the nootropics you're presently using, I strongly recommend reading the article I wrote, "Nootropic Super Boosters."
Only then do I layer on the powerful nootropics. Here is an article about Nootropics supplements I tried and reviewed.
There are three main approaches to sleep nootropics:
Buying a pre-made product and just using that
Buying individual ingredients and creating your own formulas
Buying a pre-made formula and adding one or two of your favorite ingredients
These days, I'm mostly using Sleep Breakthrough alongside Full-Spectrum Hemp. Sometimes, I'll use a spray or two of Dream Optimizer. But that's it. I'm sleeping better and deeper using fewer ingredients.
Do you use any nootropic sleep aids? Let me know your experience in the comments below!